Eugene Urban Reserves Planning
2 min read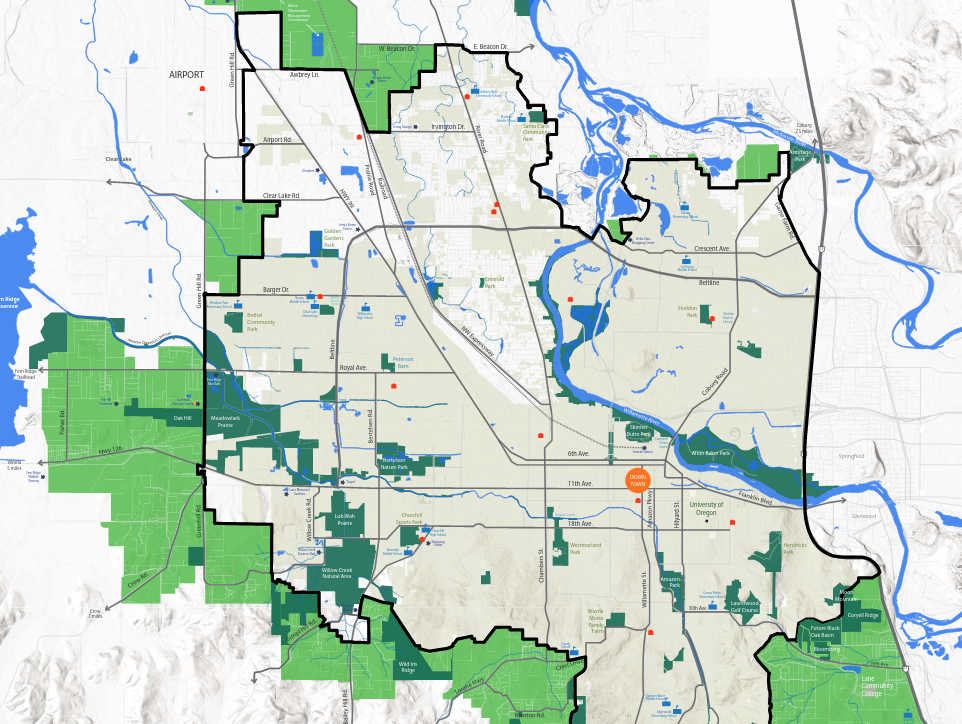 The City of Eugene is making progress towards receiving direction on a preferred Urban Reserve option from the Eugene City Council and Lane County Board of Commissioners. Once consistent direction is reached from both the City and County elected officials, staff will begin preparing an Urban Reserves adoption package to be considered in 2021 through a process that will include public hearings before the planning commissions, County Board and City Council.
Coming up: On Monday, October 12, 2020, at 5:30 pm, the Eugene City Council will continue discussion of the Urban Reserve Options under consideration. This will allow additional time for Councilors to ask questions and receive information before providing direction.
Then, on Wednesday, October 21, 2020, at noon, Council is requested to provide direction on a preferred Urban Reserves Option. Staff anticipates receiving direction on which of the four Urban Reserves options Council wishes to proceed with into the adoption phase.
Following Council direction, we will meet with the Board of Commissioners. The previously scheduled November 10 Board of Commissioners meeting may be rescheduled; if so, we will let you know! Current meeting information can be found on our project's Engage Eugene page.
Please note, these meetings are work sessions so there will be no public comment at the meetings themselves. If you wish to provide input, please submit written remarks in advance, directly to the Eugene City Council, Lane County Board of Commissioners, or to staff to pass on.
Your input is greatly appreciated! Feel free to contact Project Manager Rebecca Gershow with questions, or use the Q&A feature on our Engage Eugene page. Thank you–we hope to hear from you.