Hundreds Gather Downtown For Post-Election Rally
3 min read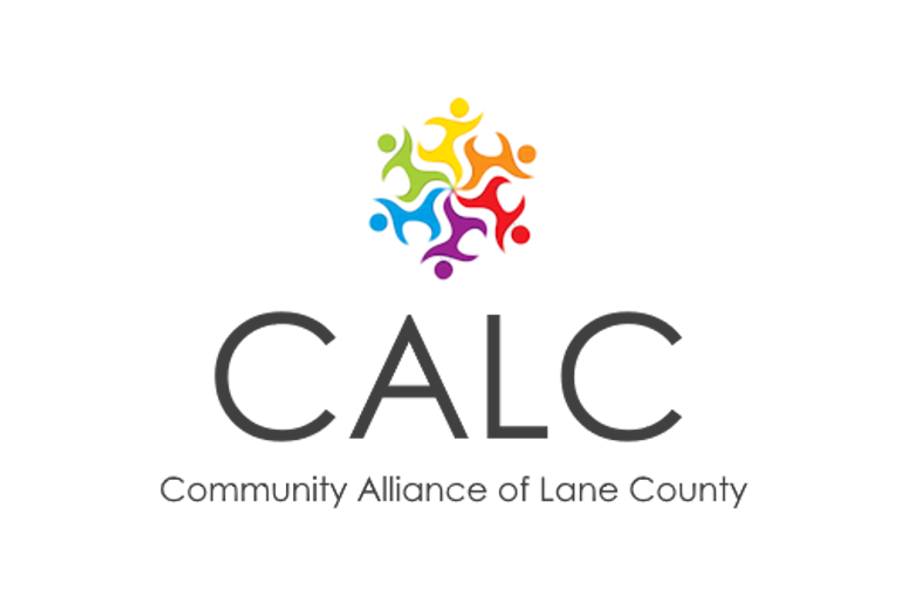 FOR IMMEDIATE RELEASE
November 4, 2020
Hundreds Gather Downtown For Post-Election Rally
EUGENE — This afternoon, Lane County community organizations held a "Rally for Democracy" in front of the Wayne Morse Federal Courthouse, drawing hundreds, some bearing signs reading "Count Every Vote." Organizers called the rally to celebrate and promote the right to vote, and to demand that every vote must be protected — and counted. The coalition that sponsored the gathering has pledged to protest if a duly elected official is denied a peaceful transfer of power.
"It is imperative that we not come to this fight half-heartedly," Ellie McDonagh, one of the emcees of the rally, said. "The defense of democracy requires a unified presence in which all people are represented… The fight for change, democracy, and freedom is only beginning."
Rabbi Ruhi Sophia Motzkin Rubenstein co-emceed the rally and added of it, "We get to let loose and celebrate a little bit, celebrate democracy as flawed as it is." She led the crowd in a rendition of "God Bless America."
Organizers encouraged everyone to sign the Lane County Pledge for Democracy, calling on all people to refuse to conduct business as usual until every vote is counted fairly. The pledge is available at bit.ly/pledge4democracy.
The rally was the first time many in the crowd heard live music since the spread of COVID-19. Local performers included Cuchulain, Darline Jackson, Fernell Lopez, Emma Rose Lynn, and the dance troupe Rise, Dance, Resist. Indeed, there was dancing and singing and chanting.
Speakers included: Samantha Alcantar of the Community Alliance of Lane County's Citywide Unión de Activistas program, local activist Joel Iboa of CAUSA, OR Senator James Manning, Rajeev Ravisankar of the UO Graduate Teaching Fellows Federation, David Sáez of Centro Latino Americano, and OR Rep. Marty Wilde.
Other local elected officials introduced themselves. They included Lane County Board of Commissioners Chair Heather Buch, Springfield City Councilor Leonard Stoehr, and County Commissioner-Elect Laurie Trieger, and Eugene Mayor Lucy Vinis.
Mayor Vinis led the crowd in chanting, "Every vote counts. Count every vote."
Rajeev Ravisankar said labor unions and councils across the country have taken the threats to a fair election seriously and have started organizing around the possibility of mass political strikes and even a general strike in defense of democratic norms and a peaceful transfer of power. "Defending democracy, exercising democratic rights, and being democratic are things we must embrace every day. Democracy isn't something exercised once every year or once every four years — it's organizing around people's material conditions, it's organizing in our workplaces and other spaces around us."
Samantha Alcantar told the crowd of how as a child of immigrants she experienced racism, oppression, and segregation attending Springfield schools before she co-founded Citywide Unión de Activistas.
"I said no more. My youth continue to organize every day for this community and all I ask is to count every vote. My students strongly feel that everyone deserves a voice in this community.
"This year was the first year that I was able to vote. And I'm scared. I'm scared of the outcome. I'm scared of what my community will look like afterwards, if my community will be safe for me and my family. I'm tired of living in fear.
"All I have left is hope," Alcantar said. "And I hope that tomorrow I will feel safe enough to go to work, to sit down with my youth, and have a conversation of what my community will look like from hereon."
Background and Resources:
Some of the local organizations that co-sponsored the rally include:
AFL-CIO Lane County Chapter, Cascadia Wildlands, Community Alliance of Lane County, Community Alliance for Public Education, Eugene Friends Meeting's Peace and Justice Committee, Eugene-Springfield Solidarity Network, Extinction Rebellion Justice – Eugene, Indivisible Eugene, League of United Latin American Citizens, NAACP Eugene-Springfield, Springfield Church of the Brethren, Showing Up for Racial Justice Springfield-Eugene, Temple Beth Israel's Sanctuary Committee and Tikkun Olam Committee, and 350 Eugene.
More information is available at the event Facebook event page: https://fb.me/e/1Fq3fhuOb and www.calclane.org.
CONTACT:
Steve Dear, steve@calclane.org, 541-485-1755, 919-622-1739