Local Resident Removes Trash to Help Unhoused
2 min read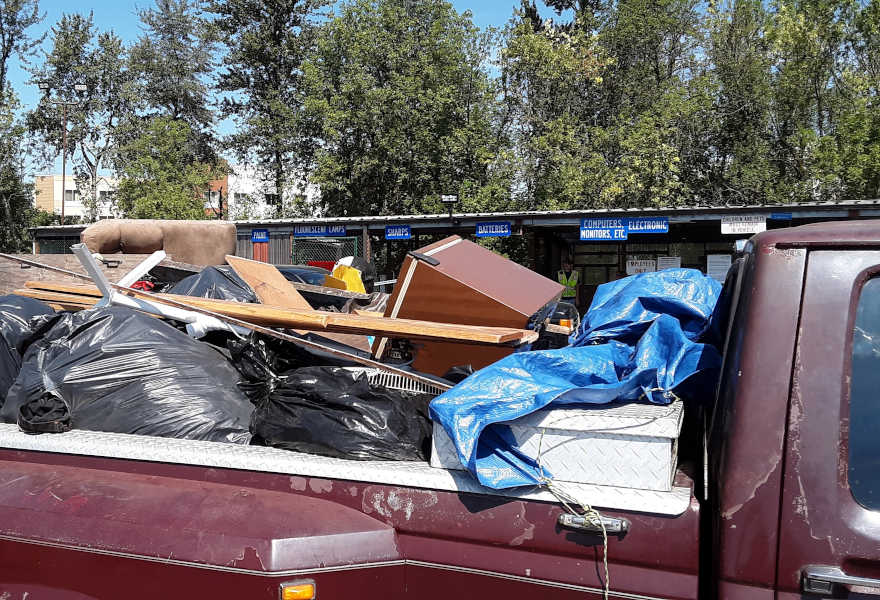 It can feel a little helpless sitting around during the pandemic and watching people struggle. Many folks who find themselves with enough food and a decent shelter have been searching for a good way to be of service to those who haven't been so fortunate this holiday season.
It is estimated that over 4000 people are currently unhoused and living in this area, and with the unhoused comes unsanctioned camps and accumulated trash. In fact, one of the biggest reasons the City uses to evict the unsheltered from where they camp are the unsanitary conditions that come from people living in an area with no trash service. And with the CDC recommending that homeless encampments be left alone during the pandemic for health reasons, why doesn't the City provide trash service to these camps? Good question.
When local resident Kathy Walker saw this problem she also saw an opportunity to make a difference. She ended up starting a multi-year effort that has culminated in a team of volunteers who lend their hands…and their trucks…to help prevent camp evictions by removing trash. She has even formed a non-profit corporation called Hope Community Resources to help out.
On her GoFundMe campaign page, setup to raise funds for the huge increase in demand for trash pickup she has seen recently, she says, "I have been doing this on a small scale for over 3 years, but there is a huge need for me to expand. The majority of our unhoused community are desperate for a way to responsibly remove their own trash. My little project has been quite successful, as long as I have the money for dump fees and supplies. […] With 2 volunteers, one pickup truck, the cooperation of campers, and less than $100, we successfully removed almost 2000 pounds [of trash] in the last 3 weeks."
Since no help from the City seems to be forthcoming, she says the effort needs money, people-power, and folks with trucks who can help. According to Kathy, this is a great opportunity to bring more dignity to those who are already living without basic necessities, while at the same time helping to prevent the police from showing up with bulldozers to evict camps and scatter vulnerable community members around town during this time of cold weather and COVID-19 risk.
You can follow the campaign on Facebook, or contact Kathy by email for more information or about lending a helping hand at: hopecommunityresources1 (at) gmail (dot) com. You can also donate to help pay for dump fees and supplies on the GoFundMe page.
You can also listen to an interview with Kathy in this week's KEPW News Weekly Edition.