EPD Chief Chris Skinner: 'Please help me with this'
1 min read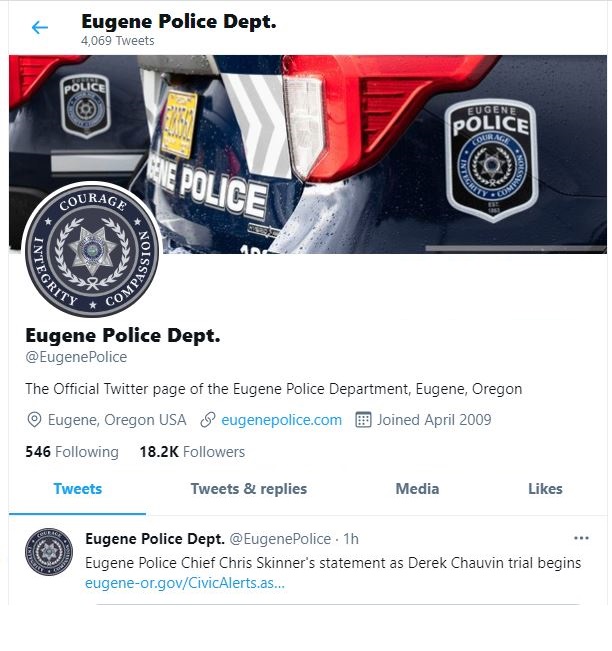 by Chris Skinner, Chief of Police, Eugene Police Department
The trial of Derek Chauvin in the death of George Floyd on May 25, 2020, will begin today. I want to recognize up front how difficult the details and subject matter is for many in our community. I am hoping we can support each other during this time. Acknowledging there are difficult histories and emotions, I am calling for everyone to show respect for each other. Please keep in mind our city's foundation of respectful civil engagement and peaceful dissent. We are called upon to help maintain the safe environment everyone needs right now as we monitor national events and have local dialogue. Please help me with this.
The social justice movement and unrest that was ignited by George Floyd's death at the hands of police officers have made us all more aware of systemic racism and injustice, including here in Eugene. Our Eugene community has been holding discussions on racial justice and police reform, which I fully support. We will continue to receive recommendations and make changes within the boundaries of trust that have been established in order to have these tough conversations and navigate critical reforms. These conversations are not easy and we are committed to them, along with any changes that need to be made.
We are a community that believes in creating a safe, welcome environment, free speech, and working together on our issues.