EPD Chief 'pleased' with Chauvin guilty verdict
2 min read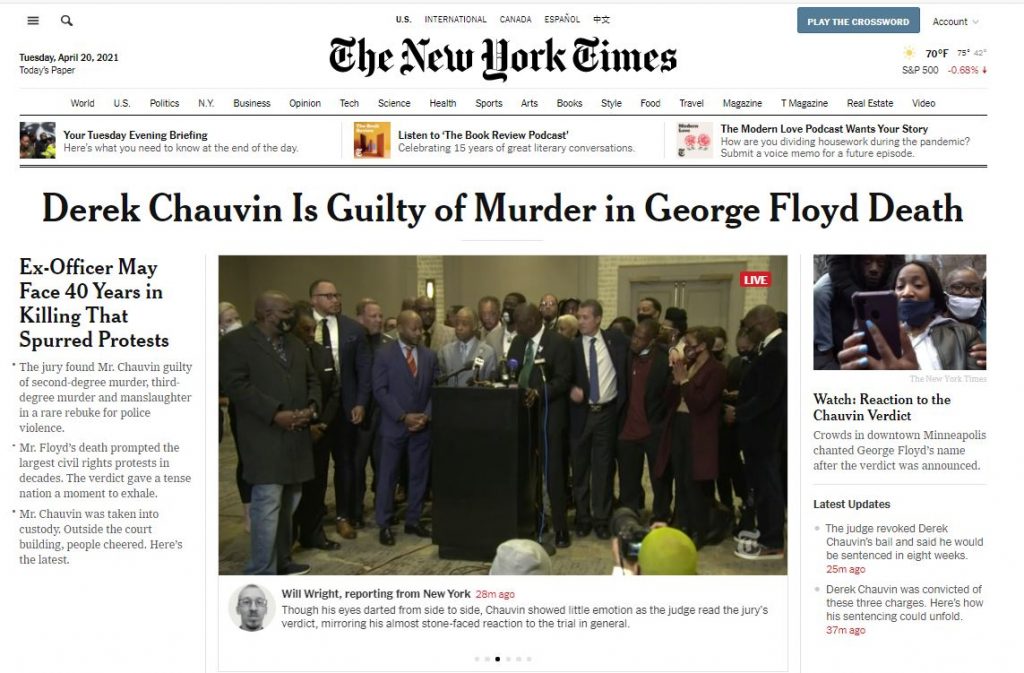 STATEMENT FROM CHIEF CHRIS SKINNER:
As a law enforcement professional and a member of this community, I am pleased with the verdict I saw today in the Derek Chauvin trial. This landmark verdict will not restore Mr. Floyd's life and I remain sad for his family, but I hope this helps set our public safety system on a better course.
We have the momentum to continue with this conversation around improving our police services. 2020 was a year of profound national and local consciousness raising around policing practices and policies. Eugene has been having public discussions about police policy that are inclusive of BIPOC and other marginalized and affected groups. What I can tell you now is that we will be moving forward with action.
The Eugene Council's established an Ad Hoc Committee on Police Policy and an engagement process about the Community Safety Initiative. It has been important to our community that we listen and take in the stories that have come from much pain and experience. These two engagement processes are almost complete and recommendations will be forwarded to our City council within the next month.
There have been a few recommendations that we already have in place and others that we immediately addressed, such as eliminating chokeholds out of our policy, because they clearly needed a critical response. There were some changes that we were in progress with and that we put on hold so we could hear the full input of the Ad Hoc group and tailor our work to more closely reflect their recommendations. We wish to validate and honor the work the Ad Hoc committee has done.
Improving our police services is not only a matter of policy, but also of training, and hiring the right people for this work. We remain open and engaged with this as we all navigate the months ahead. As members of this community, we are committed to serving everyone with the level of level of dignity they deserve. We will work to embody trust and confidence with our service.