Thank you Public Works
2 min read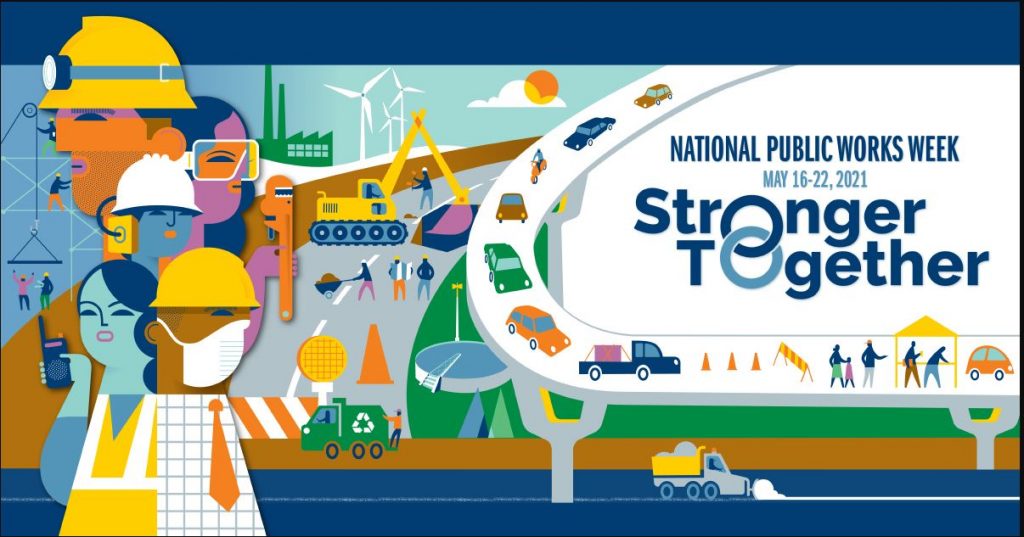 Mayor Lucy Vinis: Before I begin the formal proceedings, I'm going to take a moment to recognize National Public Works Week.
Mayor Lucy Vinis: [00:00:11] And I know that we all have a lot of gratitude to extend to our Public Works teams who have kept our city, not only moving, but really moving forward throughout a pandemic and all manner of new tasks and obligations and expectations and shifting roles and all the way through the year,  and we continue to see great work. So this is a moment to honor them and I have a proclamation.
Whereas since 1960, the American Public Works Association has observed an annual National Public Works Week to recognize the public works professionals who focus on infrastructure, facilities and services that are of vital importance to the public health, quality of life and wellbeing of the people of Eugene;
And whereas this year's Public Works, Week theme, Stronger Together, recognizes the importance of the partnership between citizens and public works professionals to maintain and improve our community;
And whereas each day citizens depend on public works for streets that are safe for vehicular and pedestrian traffic, effective storm water management to reduce flooding and pollution of our natural waterways, well-maintained parks and open space to support and enhance our quality of life, our safe and affordable Eugene airport, which provides a gateway to our country and efficient, solid waste collection to keep our community clean and sanitary;
And whereas the continued delivery of these vital services in Eugene would not be possible without the dedication and tireless efforts of hundreds of public works professionals, engineers, and administrators across the City of Eugene;
And whereas the City of Eugene is pleased to join the celebration of National Public Works Week as a tribute to the hardworking staff that make Eugene one of the best places in the nation to live, work, play, and raise a family and to increase public awareness about the important role that public works has in our community;
Now, therefore, I, Lucy Vinis, Mayor of city of Eugene, Oregon, do hereby proclaim May 16th to the 22nd, 2021 as Public Works Week. Thank you again for your work. We are proud to call you our Public Works Department. Thank you very much for all you do.