Join your father in the forest this Father's Day
2 min read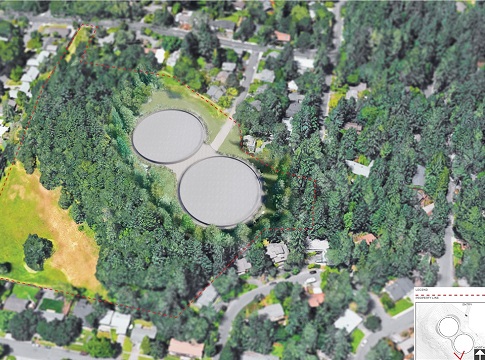 by David Zupan
Join your father in the forest this Sunday June 20 at 11 am. On Father's Day join your dad and neighbors to see for yourself the EWEB forest in the heart of south Eugene threatened with logging, blasting and construction of two giant 7.5 million gallon water tanks costing taxpayers $19.9 million dollars.
Meet former EWEB Commissioner Sandra Bishop and other neighbors in the meadow at the end of 40th and Patterson at 11 a.m. this Sunday. Learn why EWEB commissioners must reconsider this rash EWEB manager proposal to build two water storage tanks at this site immediately. This would result in the permanent loss of more than 340 trees, some of which are 100 to 150 years old.
There has been inadequate public process. Destroying one of the last forested areas in the city on public land with no public hearings is unacceptable. Plans to extend the construction period including blasting, hauling away bedrock, and the impact of hundreds of dump truck trips for months through the neighborhood from 2 years to 3 or more years is unacceptable and unnecessary. There's plenty of room on this large property for EWEB to build one water tank now as planned for many years AND save the forested area.
We need to speak out now and demand that EWEB Commissioners go back to original plans to build one tank on this site now and preserve the forest.
Come see what everyone is talking about.
For more information about the project, see http://www.eweb.org/community-and-environment/water-reliability-projects/water-storage-improvements/e-40th