Grants Pass woman, 23, arrested after African-American woman 'hit in the head with a wooden club'
2 min read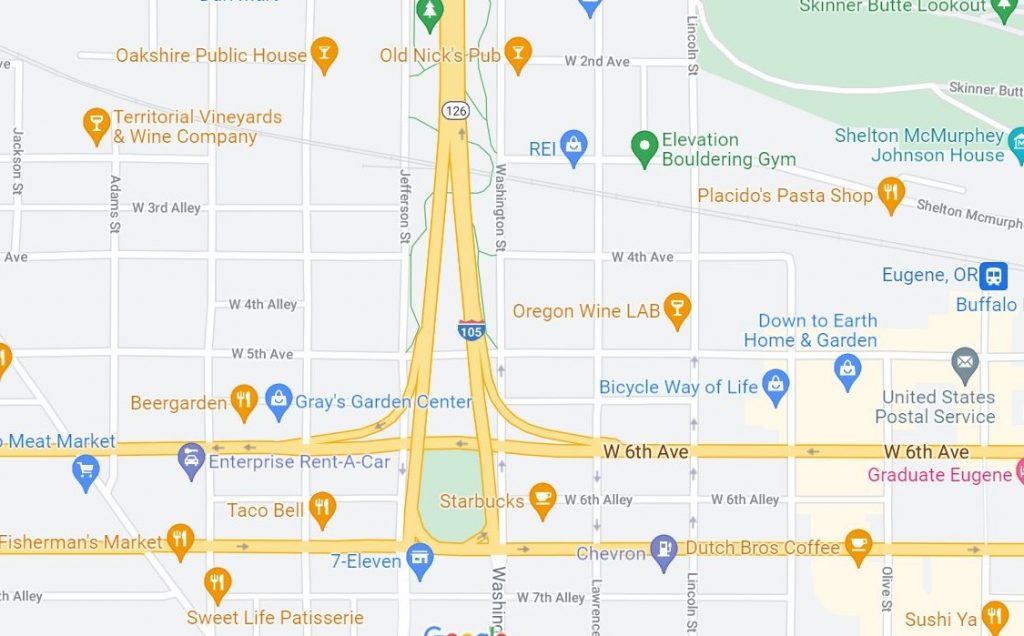 Eugene Police Department News Release (CivicAlerts)
At 5:53 p.m. on October 4, Eugene Police were called to report of a street robbery at Washington Jefferson Park, 240 Washington Street. A 24-year-old Eugene woman was reported to have been hit in the head with a wooden club and chased into Old Nick's Pub at 211 Washington Street.
Officers arrived and contacted the victim, who was transported by Eugene Springfield Fire EMS to a local hospital for treatment of her injuries. An investigation by the Special Investigations Unit found the victim, an African-American woman, had been walking north on Washington Street and while asking a group of people near several tents a question, she knocked over a cup of coffee, resulting in a verbal dispute as she offered to help clean it up. A woman in the group, later identified as Taylor Faye Shay, age 23, of Grants Pass, began yelling at the victim, along with other unidentified individuals, that she did not belong in the park.
The follow-up investigation found the victim had been assaulted in two separate incidents, in the Washington Jefferson Park and again while the victim tried to leave the area on Washington Street near W. 4th Avenue. The victim reported that racial slurs were yelled at her while she was being chased and prior to both incidents where she was assaulted.
Shay was charged with Assault in the Second Degree and Assault in the Fourth Degree. The Lane County District Attorney is reviewing additional details related to the investigation to determine if charges related to Bias Crimes will be considered.
Detectives quickly confirmed Shay's identity and she was taken into custody and lodged at the Lane County Jail facility without incident.
If anyone has relevant information or witnessed the incident above they are asked to contact Detective Jeff Baugh, 541.682.5292.
Case 21-15622