Emergency managers: Invest in community preparedness before the disaster
6 min read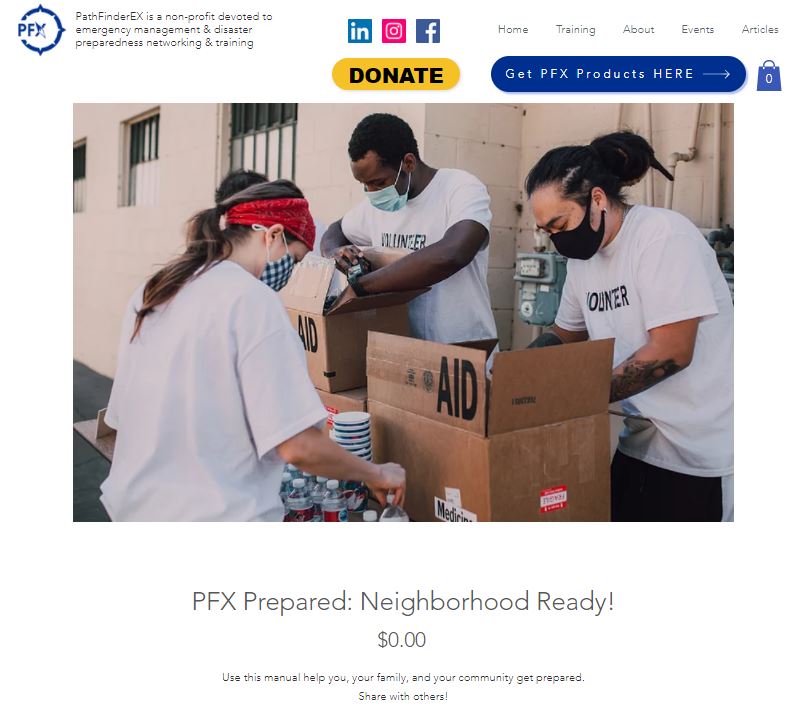 At the PathfinderEX Summit, three emergency managers from the state of Oregon shared insights with Eugene neighborhoods.
From the Oregon Department of Human Services, Emergency Management Director, Ed Flick.
[00:00:15] Ed Flick: It's really the wisdom and knowledge of the local community that is the guiding north star in any response.
[00:00:20] John Q: From the Oregon Office of Emergency Management, Public / Private Partnership Program Manager, Sonya McCormick.
[00:00:29] Sonya McCormick: Relationship building is everything. Don't take the time to wait until an emergency happens before you meet folks.
[00:00:35] John Q: From the Oregon Health Authority, Medical Surge Planner, Peter Mackwell.
[00:00:40] Peter Mackwell: This phrase has always stayed with me: "We don't rise to the level of our expectations. We fall to the level of our training." And that has really, really rung true with me through this whole continuum to prepare for disasters, respond and then get into the recovery.
[00:01:01] John Q: Ed Flick looked at disasters through an equity lens.
[00:01:05] Ed Flick: In every case, in every disaster I've been involved in both here and overseas, they tend to impact communities that were already a little behind for variety of reasons, but they tend to make these inequities really worse. And so one of the first things that a person can do is, to understand who in their community may need a little bit of assistance. And that really starts at the local level.
We talked a lot about community preparedness beginning at home, and then the next thing you do is, you go outside and you look up and down your street and you think about who needs help first and where do you go?
There's a great little program you could get ahold of probably through Oregon Emergency Management, or if you contact our office, we could help you, called "Map Your Neighborhood." That was a great tool to really map out, you know, at that low level, neighborhood level, blocks, streets who, who would need help and what resources are there to help.
The first responders are really the people that you live and work next to. And we're going to depend on you guys to do that.
Another way that you can help, sharing information on preparedness and when something does happen, to get it out to the whole community. Community-based resources are the most credible source of information.
And whether they're individual groups, you know, preparedness groups, businesses, it does take this Whole Community. And I've been a believer in that for a long time. We've got to invest in community. And we need to do it on blue sky days. We can't wait till after the disaster to try and sort these things out. We need to invest in this community infrastructure. We need to develop these relationships and preparedness ahead of time.
And finally government has got to learn we cannot do it by ourselves, we need to integrate with civil society groups and community organizations and businesses at every level, if we're ever really going to be effective and timely. We need to start with what already works in communities and then really assist them in their efforts to be responsive. With the volunteer networks that we have, the church groups and the faith community, all the associations that we're involved in, can you bring those people to bear. It really does take the whole community.
[00:03:13] John Q: Peter Mackwell recommended taking care of yourself, then your family, and then your neighbors.
[00:03:20] Peter Mackwell: No matter how big the disaster, whether it's a Hurricane Katrina, Sandy, any of the hurricanes, floods, it all ties it back to the community and to this guiding statement, neighbor helping neighbor,
The bottom line is don't expect resources to be coming real quick that you haven't already developed in your own county. You're looking days and weeks. Yeah. And possibly weeks, depending on how rural you are.
I know that you should probably have two weeks of goodies to support you and your family. Family comes first. You're not going to be a successful and a valued team member in the face of a disaster, knowing that your family is not provided for and cared for.
[00:04:10] John Q: Sonya McCormick talked about her efforts in creating public-private partnerships.
[00:04:15] Sonya McCormick: I involve the private sector in disaster response efforts in Oregon and really foster trust within that community. I also engage and support the private sector in disaster recovery operations in Oregon. We've operated a business emergency operation center in the state, which is something that's first time we've ever done that. And what that meant truly is that my program engaged with the private sector in all kinds of different topics. Supply chain issue of course, is one of the key components. All those connections that we've made, all those great partnerships within the state agencies and the local businesses have really provided us that situational awareness. If we don't know what's happening, we can't help fix it.
And then these disasters, as we're looking at here in the Northwest, they transcend borders, right? We're looking at a Cascadia event, which is the most catastrophic event potentially to happen in the United States. So we're looking at something that's really will impact quite a few folks. It's important to realize those borders are just lines on a map and don't mean anything, when something really impacts us. So we work really hard to develop relationships within the other states surrounding us, as well as this private sector partners within those communities.
Right now we are in the Office of the Military Department with the state. But recently, I don't know if you've heard the news. We will be becoming our own state agency in 2022, which is really remarkable. There are only a few other Emergency Management Departments within their own entity in the nation. So it's quite the compliment. We're really looking forward to that.
[00:05:50] John Q: The session was sponsored by Pathfinder EX. Kevin Lindsey introduced his non-profit.
[00:05:57] Kevin Lindsey: My name is Kevin Lindsey. I am a co-founder and director of operations for Pathfinder EX. We are a veteran-owned, non-profit organization, and we were really born out of the Pathfinder Minuteman exercise that occurs annually here in the state of Oregon. And this is a really cool exercise event. That was a grassroots effort by just really concerned Oregonians who were looking for a place to come together annually to learn from one another, to practice their preparedness and response skills and to have an event where they could meet and greet each other. And that event's been going on for over a decade now and our entire board of directors has been involved in that event for many, many years. And we had an idea a couple of years ago, Hey, what if we could take the spirit of that event and we bring it to communities here in the state of Oregon? And that's how we got our name. That's why we call ourselves Pathfinder EX. EX stands for exercise, and it's really just a reminder. It's been the compass up there to remind us of where we came from and what type of spirit we want to bring to training and helping communities.
Our mission is really simple. We want to create community responders and a community responder to us just means somebody who knows how to prepare themselves, prepare their family and prepare their community. And somebody knows how to get others help when a disaster occurs. And so that's really what we're focused on.
We have our very first ever PFX-prepared manual, "Neighborhood Ready," and this focuses on three simple preparedness concepts: Prepare yourself, prepare your family, and prepare your community. If you have any questions, comments, concerns, any feedback, or you just want to say hello to us, feel free to reach out to info@pathfinderedx.org.
[00:07:26] John Q: The first Pathfinder EX Summit was sponsored by the Osteopathic Physicians and Surgeons of Oregon.