Oregon State Hospital patient escapes during Eugene outing; last seen at 5th Street Market
1 min read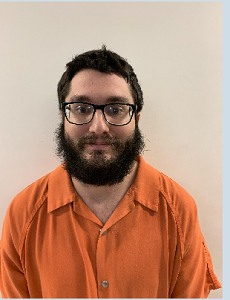 A 31-year-old Oregon State Hospital psychiatric patient, Jordan James Savariego, was reported missing on Thursday, Dec. 2, 2021. Anyone seeing Savariego should call 911 or the Oregon State Police at 1-800-452-7888.
Savariego is accused of unauthorized departure. The Oregon State Police is conducting an investigation to help locate him. Savariego should not be approached.
Savariego was admitted from Lincoln County to the Junction City campus of Oregon State Hospital on Jan. 13, 2021. He was found Guilty Except for Insanity on the charges of Arson 1 and Aggravated Harassment.
He was last seen at the 5th St. Market in Eugene at approximately 2:07 p.m., Thursday, where he was on an approved outing. Oregon State Hospital staff members assigned to escort Savariego lost visual contact when he ran away from staff.
Hospital officials, who reported the missing patient to state and local law enforcement agencies, described Savariego as a Caucasian male, 5 feet 10 inches tall, 203 pounds, with black hair and brown eyes. When last seen, he was wearing blue sweatpants, a blue denim Carhart-style jacket, white t-shirt, brown hiking boots, and headphones. He also wears eyeglasses.