Public comments on online threats to 4-J high school students
6 min read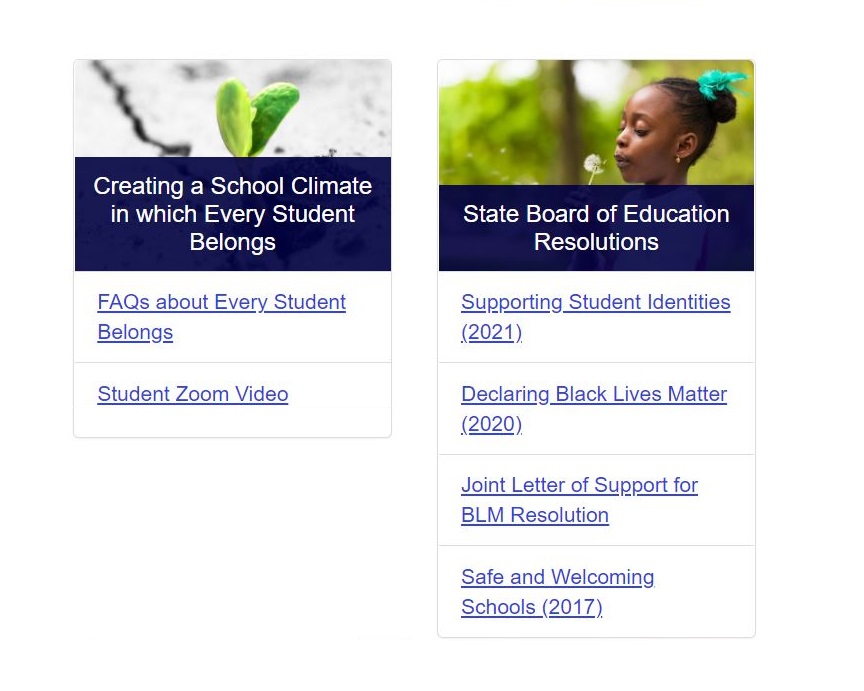 Audio
At the Eugene 4-J School District, public comments about online threats to Eugene high school students.
[00:00:07] Christi Choquette-Radley: My name is Christi and I'm a parent of a kid on 4-J and three other kiddos that graduated through Sheldon a decade ago. I'm speaking tonight to address the recent racially motivated violence towards black students at North and South High School.
[00:00:24] My understanding is that some students posted photos of black students on an Instagram page in order to target them for violence or harassment, and that there was a threat level that some students for the Black Student Union rally at North High. And my main concerns are, these students who were targeted were left unprotected.
[00:00:45] These incidents occurred a full week prior to our receiving a form letter on Sunday, essentially in my email, about the district's policy on racial violence. It's nebulous. We didn't know where it was coming from. And parents started talking on the boards, on Facebook, and I think it's a little more disturbing once you talk to parents directly about things that someone heard or may have happened, because there's a lot of assumptions that go on and then we get more upset.
[00:01:15] As a parent I was really upset. The parents of these students could be left in the dark about their children's pictures on an Instagram page or hit-list of some kind. It made me felt like my student wasn't in a good place to be protected and it made me feel like like those students should have been better protected.
[00:01:34] My second concern is that we haven't taken a strong enough stance against racially-motivated violence in our district. I'm a parent of a mixed child and I think a lot of times strictly white areas —and Oregon is one of those— kind of tiptoe around the word racism or racist violence. I don't think that helps. I think calling it out when it happens, yelling the policies from the rooftops and everyone, knowing what the consequences will be once they cross that line is the biggest thing. And transparency is our friend and keeping everyone in the dark about all this going on, the parents and other of kids in other schools being in the dark that doesn't help at all. And that is not the way forward in this district.
[00:02:19] Susan Lanza: Hi! My name's Susan Lanza, I'm a retired, well, trying to be a retired special educator. In response to the recent events. You know, my kids were in school 25 years ago when the first racism-free zones were declared and they were very proud of that, but we live in different times in a different world. And there's an alarming rise in racial incidents in our schools. And I appreciate the mitigation steps taken by ODE with programs like Every Student Belongs and the BLM resolution and all the painstaking work that the district has done to work on a policies. But I feel like the policies require a lot of teachers. Teachers need to report any and all incidents to their school administrator and meet with parents and students, if they can. And then there is a 10-day response time for the administrator to get resolution. And if that doesn't happen, then it goes to the superintendent and there's another 10 days to respond.
[00:03:16] And I just feel our teachers and administrators cannot possibly keep up with this policy. I think in crisis times we need a crisis response level. And so I'm advocating for a policy that has immediacy, more teeth, some FTE, and some money that still provides the training for staff, that supports the victims, that educates the perpetrators, even reporting, and designated people to follow up and track incidents.
[00:03:44] So I propose that there'd be a Hate And Bias Response Team, not more SROs and more cops in schools, which costs a lot of money too, but a trained, effective cadre of professionals at all levels, K through five, middle school, high school, that could expand and adapt to our needs over time.
[00:04:04] And it would alleviate the burden of our already overburdened staff that are just barely hanging on. Yes, it's costly, absolutely, but so is the cost of the harm of racial violence in our schools and on our staff. I feel like we need a crisis level response for the crisis we're in.
[00:04:23] Jeff Parker: My name's Jeff Parker, and I'm the Executive Director of Northwest Youth Corps and the Twin Rivers Charter School. I want to begin by stating that the Northwest Youth Corps faculty staff board of directors, and 22,000 alumni stand in solidarity with the students across the district who have been targeted with racism, anti-Semitism, homophobia and other acts of violence and threat. We stand ready to support their safety and their success and we share your disgust and the recent activity that has occurred at high schools across the 4-J district.
[00:04:55] John Q: We also heard an appeal to restore middle school track. From South Eugene High, Bella Donahue.
[00:05:01] Bella Donahue: My name is Bella Donahue and even though I am a sophomore in high school, I was the last class to be able to participate in middle school sports as a seventh grader. This is the second year in a row that middle school track and field has been canceled out of safety concerns for COVID, and middle school sports will be reevaluating in the spring, likely leading to a third year of cancellation.
[00:05:20] For me, middle school track and field opened up a whole new world in terms of the importance of exercising, the fundamentals of team support and the focus needed to compete in individual events. I look back on those days as a time of critical development for me and others that supports health, mind, relationships, and confidence.
When I step back and take a look at the opportunities still available to middle schoolers, I can honestly say that it looks depressing and bleak. We appear to be living in a world where paranoid and fear exists instead of innovation and teamwork. Students with families that have disposable incomes can sign up to safely participate in club sports, but it's not the same as representing your middle school and most students do not have the financial resources to be on a club team.
[00:05:59] Adding onto that, I see the staggering effects of mental health gripping students in Eugene and Springfield into deep depression. The damaging consequences to students not being able to develop will be long lasting.
[00:06:10] The district is clearly taking a win – lose approach when it could easily support track and field in a safe and responsible way. If 4J followed OSAA safety guidelines, we could achieve a win-win for the community and students. The frustrating issue for many students, coaches, and families in Eugene and Springfield is that there are safe ways to operate as all other middle school districts function in the state, as well as 4J area high schools.
[00:06:32] The least 4J could do would be to let students practice and belong to a team, especially track and field, which is an outdoor non-contact sport and easily socially distanced. I'm urging the district to commit to making middle school sports available. It's past time that middle school students' physical and mental health are prioritized.