J. H. Baxter tests show 'concerning levels of dioxins' in West Eugene
3 min read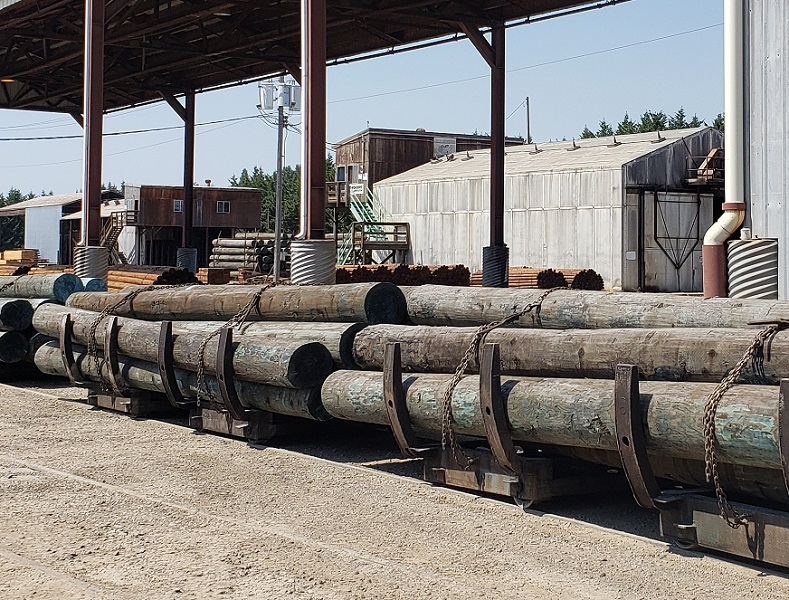 Six of seven sites need cleanup, three as soon as possible
Date: Jan. 13, 2022
Eugene, Ore. – Soil testing overseen by the Oregon Department of Environmental Quality shows concerning levels of dioxins in the yards of several residential properties near J.H. Baxter & Co., a wood preserving facility, in west Eugene. The levels are high enough at some properties to prompt removal of contaminated soil, which is expected to be completed this summer.
Third party consultants took yard soil samples in September and October of 2021 and analyzed them as part of an ongoing investigation into dioxin contamination near the Baxter facility south of Roosevelt Boulevard. Depending on the level of exposure, dioxins can increase the risk of cancer and the risk of other health effects.
The consultants sampled soil from seven properties north of Roosevelt Boulevard. The results indicate that:
Three properties need cleanup, the removal of contaminated soil, as soon as possible.
Three properties need cleanup to reduce long-term health risks.
One property does not require cleanup.
DEQ delivered letters to residents to inform them of the findings specific to each property and advise them of the next steps of the investigation and cleanup.
The letters to residents who live on properties that require cleanup include precautions they can take until cleanup occurs. The Oregon Health Authority, or OHA, provided the recommended precautions that, if followed, minimize the amount of dirt that gets into homes. These recommendations include removing shoes and wiping feet before entering the house, washing hands with soap and water after gardening and avoiding activities that disturb large amounts of soil, such as digging holes or leaving piles of exposed soil.
A second phase of soil sampling on residential properties is expected to take place soon. This additional sampling will help determine the extent of the contamination north, west, and east of the initial seven properties.
DEQ also required soil tests at sites away from Baxter to provide background data. Sampling at one of these background sites – Trainsong Park in west Eugene – unexpectedly showed elevated levels of dioxins. The source of this contamination is currently unknown, but it doesn't appear to be related to Baxter. DEQ is working with OHA and the City of Eugene to determine next steps for the park. According to OHA, a family with young children would have to visit the park four days per week for an entire year before there would be any risk of health effects. Children under 3 years old would be at greatest risk because they swallow more soil per body weight than older children.
Since 2020, DEQ and OHA have investigated findings of elevated levels of dioxins, a group of toxic chemical compounds, in soil samples around Baxter in Eugene. DEQ's Cleanup, Hazardous Waste, and Water Quality programs have formed a technical work group with OHA, the Lane Regional Air Protection Agency (LRAPA), and the City of Eugene to oversee a comprehensive investigation of environmental concerns at Baxter. Also, the agencies formed a community engagement group to have meaningful conversations with public stakeholders on the available information as well as to understand and address concerns from those living near the facility. This group, led by a professional facilitator, has been meeting since December 2020.
For additional information on DEQ's ongoing investigation of Baxter as well as information on how to participate in community engagement, visit DEQ's informational website.