Carrillo to AFL-CIO: Was it the color of my skin?
3 min read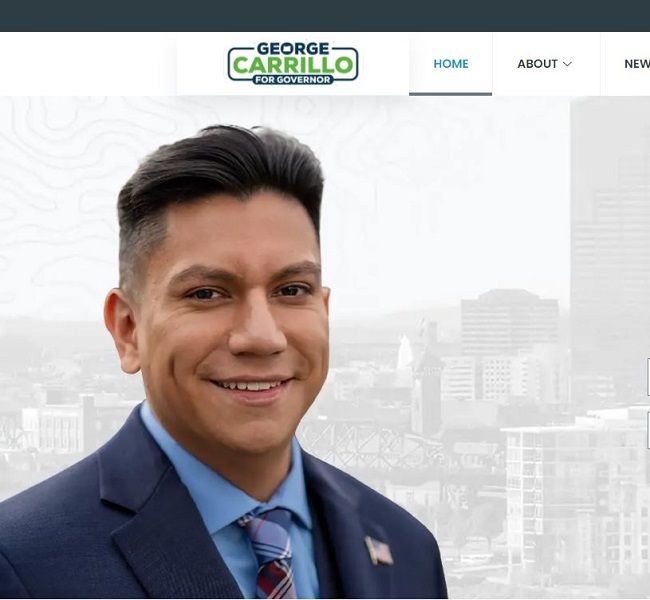 by George Carrillo
The first-ever Oregon AFL-CIO gubernatorial debate contains only two Democratic Party candidates: Tina Kotek and Tobias Read. For an organization that preaches "fighting against racial injustice," it is deeply frustrating to me that this debate is not inclusive to all the candidates. As the only Latino Democratic gubernatorial candidate, it is disappointing and disheartening to see organizations who I've previously identified as allies in the fight to end injustice and inequity perpetuate harm by marginalizing minority leaders who are also striving to make positive changes for all Oregonians.
The Oregon AFL-CIO states on their website (Racial Justice – Oregon AFL-CIO oraflcio.org):
"Our nation's systems, our institutions, and our societal norms have been built upon a racist foundation rooted in our history of colonialism, that gives some people privilege and intentionally takes it away from others based on the color of their skin.
"The U.S. and Oregon's Labor Movements have not been immune from these racist origins either. Racial justice and the work of dismantling racism are labor issues for many reasons, and the struggles for economic, and racial justice are inextricably linked.
"As workers and union members, we know that an injury to one hurts all of us. For too long, we have been convinced to look the other way. We have been told lies by bosses, by politicians, and by those who seek to divide us further. We must address racism in whatever form it may take and stop the inequality of income, opportunity and power.
"The labor movement has the incredible power to bring together intersections of struggle and galvanize working people to stand together to face those obstacles. We must redouble our efforts and do our part as allies and partners in the long-term fight for justice. In an effort to help Oregon's unions, union members, and workers in our mission of racial justice, we have compiled resources and information…"
How is this union following through with their mission when they fail to recognize one of the few candidates of color in the Democratic Party? Was I not considered as a participant in this debate because of the color of my skin?
My campaign has been trending better than the other candidates altogether, with over 40,000+ followers on social media platforms (Facebook, lnstagram, TikTok, Twitter). This is an example of how minorities must work harder than their white counterparts for recognition and why we do not have proper representation in our government. I am available for the debate, I have reached out to AFL-CIO, I have reached out to The Oregonian newspaper. Too often workers with marginalized identities are overlooked regardless of how much harder they work, how many times they've reached out, or the quality of their work.
This is why I firmly believe that change cannot happen effectively without community engagement, accountability, equity, inclusion. and connection.
I must ask: Will you, the media, continue to contribute to the ongoing racial discrimination in gubernatorial media coverage? Will you do the right thing by publishing my concerns?
Senior executive within state government, U.S. Marine Veteran, prior Sheriff Deputy, husband, father, and son of immigrants, George Carrillo (D-Oregon) declared his candidacy for Governor of Oregon on February 3, 2022. This is George's official statement regarding the scheduled debate hosted by Oregon AFL-CIO.