JWN offers minimalist alternative to City's HB 2001 plan
3 min read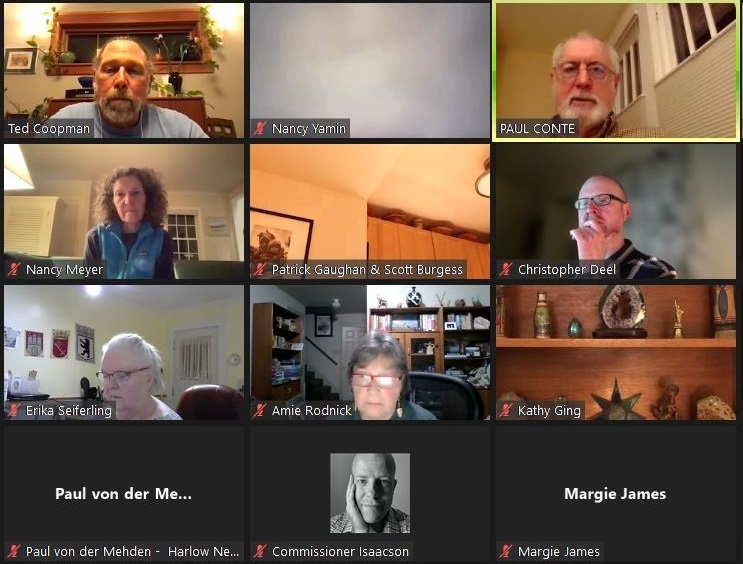 Leading up to the HB 2001 public hearing, Jefferson Westside Neighbors compared the Planning Commission's proposal with a minimalist approach. Both would comply with state law. But one person at the Zoom meeting expressed a strong preference.
[00:00:17] (Former JWN Chair and Zoom moderator) Rene Kane : Nancy is asking a question: What has to happen to make sure the City plan does not pass?
[00:00:24] (Former JWN Chair) Paul Conte: Well, (laughing), you need to get five votes on Council, that's what you need. Let me tell you, I didn't get a chance to study that board's distribution, but right now the Councilors that— I'm going to give you some spitball handicapping here, and whatever Councilors are on there may or may not like what I have to say, but I'll tell you, the Councilors that need some work is—I think Randy Groves gets this stuff. Man, I hope he did attend, there was some indication he might have and because, you know, he could be a real leader on this.
[00:00:55] And then I think Matt Keating, Alan Zelenka, and Jennifer Yeh, all their constituents need to push them as hard as they can. And Jennifer Yeh is in in a contested election. And if her ward's voters stood up to her and said, 'You've got to come around on this and just do something reasonable. We can get to deeper stuff later.' Remember that this doesn't take anything off the map. So it's getting supportive votes from Randy Groves, Matt Keating, Alan Zelenka, and Jennifer Yeh. That's where the battle is.
[00:01:23] Rene Kane: Next question. Southeast Neighbors Transportation Committee asked Council to start with the HB 2001 minimum and put any extensions to a public vote in November. It would require proponents to conduct extensive outreach and public engagement to explain the recommended change(s). What are your thoughts of a public vote in November?
[00:01:44] Paul Conte: Let me answer it—because of what would be voted on is the huge question. But I think the core there is, there should be confidence on the Council that we have gotten to win on this kind of dramatic—
[00:02:01] I mean, this is a huge, just if you did everything you could to even thwart HB 2001 and still be legally in compliance, it would still create a substantial upheaval of their zoning system and neighborhoods. That's water under the bridge, and we're not going to—We don't have a choice there, but we have every bit of choice of how far we go beyond that.
[00:02:23] And right now there is no Councilor, no staff person, that can stand up and say, 'We've gotten to win.' When you look at the testimony going into Council right now it's running about seven or eight to one against the staff proposal.
[00:02:37] More than a thousand people have signed the housing and climate justice petition. On and on. The only reason that there's not 2,000 there is because we don't have the ability to go out to the City's list of names and tell the other side of the story.
[00:02:53] So what I would say is this: Before we do anything more than we have to do by the deadline on June 30th, we need to make sure we've gotten the whole community to win. And we're nowhere close to that. And talking about it as if you know best, like some of the elected officials do, that's not the right way to be an elected official in Eugene.
[00:03:12] Rene Kane: Thanks, Paul.
[00:03:13] John Q: In advance of the April 18th public hearing, JWN offers an alternative they think can get the whole community to win. A recording of the complete Zoom session is available from Jefferson Westside Neighbors.