Clare Strawn on local planning: 'What gets lost is any opportunity for critical inquiry'
3 min read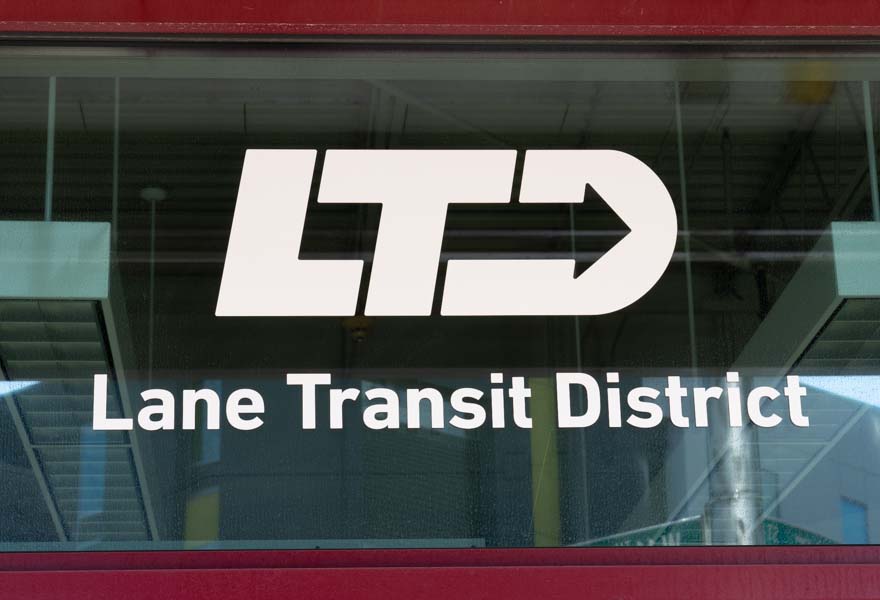 by John Q. Murray
Lane Transit District told the River Road Community Organization this month that development of the Emerald Express (EmX) corridor could lead to removal or significant impact for 132 trees.
LTD also confirmed that the EmX system does not support electric buses at this time.
RRCO co-chair Clare Strawn, emphasizing that she was speaking as an individual and not representing RRCO or its board, said that while supporting EmX, she was "really disturbed about the fossil fuel compromise."
"They say that there just isn't electric tech available for large buses," she said. "I don't buy that, and it gets back to the need for large buses. Really, they could just run more small, jitney-size buses, but the cost is higher because of labor."
What gets lost in top-down LTD presentations, she said, "is any opportunity for critical inquiry—because the full range of options is not publicly considered or debated."

RRCO endorsed MovingAhead, a joint project of LTD and the City of Eugene that establishes a road map for developing five major transportation corridors.
The City Council and LTD Board of Directors subsequently designated MovingAhead as the preferred local alternative, enabling the project to proceed to detailed design.
Joshua Kielas, an RRCO board member at the time of the MovingAhead endorsement, has since left the board. He said neighborhood planning sessions drew large crowds of interested residents.
"During the planning process the board saw and heard support from the hundreds of neighbors who took the time to engage. And there were hundreds," Joshua said.
One area-wide mailing drew 400 residents to the meeting. "Some people put in a lot of hours helping out," he said.
Joshua said he and others supported the EmX project based on its overall benefits. "It's not just about the bus for a lot of people in this neighborhood, including myself," he said.
For those supporters, EmX was the best way to go from "a big dangerous five-lane road right through the middle of a largely residential area, to a place where people can more enjoy and feel safer."
But those public hearings did not allow for critical debate. Clare would like to see more neighborhood organizations engaging in critical inquiry.
"Public hearings should be more than a way to check the participation box," she said.
All too often, citizens think experts know best because they have been paid to analyze the project and have more information available to them. But planners may introduce their own personal or organizational bias.
Neighbors should go beyond agency presentations to look at "the perspective or vested interest of their planning," she said. "What is the role and responsibility of the community if not to balance the expert analysis with our own expertise?"
Clare also criticized the transit agency's reliance on historical data. They should instead be using reliable data describing our future environment.
"What really makes me crazy about their thinking is that they are using past data for future planning," she said. "We have plenty of data to support prospective planning. We know the end of fossil fuels, we know the aging of the population, we know increased density. Let's plan for the future."
The Neighborhood Leaders Council Transportation Committee is currently discussing LTD's public engagement process, which is based on a framework ranging from "inform" to "empower."
The group meets every fourth Thursday at 7 p.m. on Zoom. For more, see the Neighborhood Meetings Calendar.