Why should rural residents pay for services they will never receive?
3 min read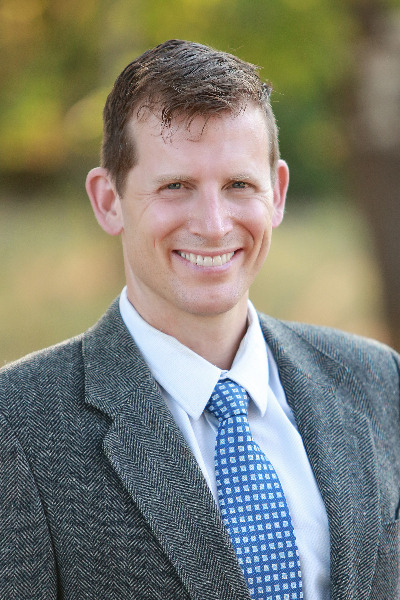 by Rep. Marty Wilde
State Representative, House District 11
Would you pay for a service you will never benefit from? When it comes to the urban-rural divide, our political differences often arise from disparities in who benefits from government services supported by the taxes of all. Too often, city dwellers benefit disproportionately but rural residents don't.
Understandably, rural residents are often less willing to pay for services they won't receive. Bridging the urban-rural divide requires Oregon to consider how different communities benefit from tax-supported programs and then to structure them so benefits extend to everyone.
Law Enforcement
Once I asked my father, who then lived 45 minutes from the city, why he did not support a county law enforcement levy. He replied, "I don't have any police service now, and, if it passes, I'll pay more taxes and still have no police services."
The community suffered for this. In those days, deputies rarely responded to rural domestic violence or child abuse calls. Drunk driving was commonplace. A neighbor was raising fighting cocks in plain sight. Adding a couple more patrol deputies wasn't going to fix those problems, but the increase in property taxes would impact everyone.
As a police commissioner, I learned that we couldn't even use reserve officers to help police rural areas, because the collective bargaining agreement prevented all reserve officers from acting independently.
Housing
Urban and rural areas both lack adequate low-income housing, but the problem looks different in each place. A low-income property tax exemption takes property tax money from schools and uses it to build apartments in urban areas.
No one was building apartments in rural Blachly, Oregon, where I lived, but a number of people lived in decaying trailers. They could have been replaced for a very modest cost, but we lacked any programs to do so.
In recent years, we've made progress on rural low-income housing, but on a per capita basis it still comes in a distant second to the support provided for urban low-income housing. Oregon simply isn't willing to invest in rural low-income housing at the same level.
Dental and Medical Services
In my youth, Dr. Mentzer had a family practice clinic right next to Triangle Lake School. Doc Webb regularly parked his dental-office-in-a-bus nearby. Today, all the medical and dental services are in town.
Lane County has several clinics for low-income patients, but none of them are in rural areas, nor do they provide a predictable traveling service for rural communities. Kids living in the country without a car, as I did, are largely out of luck.
Fire and Emergency Medical Services
When my neighbor nearly severed the toes of one foot in a lawnmower accident, he wrapped a cloth around his boot and drove himself 45 minutes to town, rather than waiting for an ambulance. The area now has a volunteer fire department with basic EMS, a model that works well in rural communities.
Unfortunately, fewer and fewer people volunteer, as professionalization of fire services in urban areas has driven up training requirements. A bipartisan bill to offset the costs of training for these vital volunteers was defeated by urban legislators.
These differences fuel more than heated debates about tax policy and spending. When the county doesn't provide any effective police services, should we really blame rural residents for opposing gun safety laws they perceive as constraining their only effective defense against burglaries?
I sponsored a bill to allow paramedics to administer certain lifesaving medications for people with rare illnesses, but it was opposed by urban interests who thought that the paramedic needed to be supervised remotely by an emergency physician. However, many of our rural communities have no cellular or emergency two-way radio services, making that supervision impossible.
Let's Choose Candidates to Bridge Oregon's Urban-Rural Divide
As we look toward the primary election this month, I hope we'll move forward candidates with a record of engagement across the urban-rural divide. None of us can fully appreciate all the points of view on issues across our state, but all of us can listen to people with different perspectives. Bridging the urban-rural divide requires that open-mindedness, paired with a willingness to consider how we can address the needs of residents in all areas of the community.
---
Rep. Marty Wilde serves rural Lane and Linn counties and Eugene's border regions. Call him at 503-986-1411 or email rep.martywilde@oregonlegislature.gov.