Chief Skinner: 'This situation is out of control'
3 min read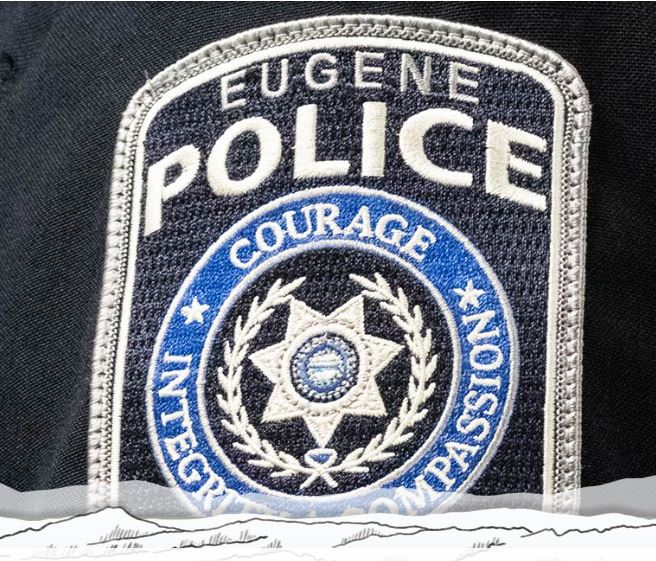 Three Eugene Police officers injured during response to university area Mother's Day party
by the Eugene Police Department
Three Eugene Police officers were injured after being assaulted responding to an unruly gathering comprised of college-age individuals and some of their parents attending a party hosted at a frequent loud party location, 1376 Ferry Street.
The EPD responded to a complaint by the public of a loud party at the residence around 10 p.m. on May 7. A resident advised they were hosting the party in honor of Mother's Day. Some of the students and their moms were upset about their party being shut down. However, the investigating officer spoke with several who were understanding.
The residents were cooperative with officers and the while the party was dispersing, the officers gently reminded several people about the open container law. They were not cited in order to gain voluntary compliance. As the crowd went outside, some college-age adults and their mothers began taking photos in front of the police car including several people displaying their middle fingers.
The party had approximately one hundred to two hundred people, who spilled out into the street. Numerous disorderly party goers blocked the street and would not move. The investigation into the loud noise was wrapping up.
However, as an officer attempted to get a smaller crowd of people to move out of the way of his patrol vehicle one person, later identified as William Maxwell Crever, age 21, refused commands and was told he was being stopped for disorderly conduct. Crever cursed at the officer and when the officer went to place Crever into custody, Crever turned and punched the officer in the face, injuring him.
Crever was given multiple lawful orders to stop his reckless behavior by officers on scene, but he refused and continued anyways. Officers were able to place Crever in custody but a large crowd surrounded officers, including Crever's parents, who began to interfere with his arrest.
One officer's hat and flashlight were stolen by an individual, who fled. During this, officers had to call for emergency support and resources had to be diverted to the call as every clear officer responded to assist.
In total three officers received non-life threatening injuries requiring treatment.
"This situation is out of control," said Eugene Police Chief Chris Skinner. "It was only two weeks ago that we had a party that included parents and college-age individuals on 16th between Patterson and Hilyard, create a drain on police resources for this city.
"Once again our law enforcement officers were called by community members to step in and help with an out of control party. Three of this community's police officers were injured while trying to effect an arrest and gain control of the situation. I'm frustrated and angry with the blatant disregard for overall community safety and the lack of respect these students and parents showed our community and public employees."
Crever was charged with with Assault on a Public Safety Officer, two counts of Assault in the Fourth Degree, Interfering, Resisting Arrest and Disorderly Conduct.
The residents, Rory O'Leary Bradford, age 21, and Luke Evans Durano Thompson, age 20, were issued noise citations in lieu of custody for loud noise and unruly gathering tickets. A Minor in Possession was issued to a 19-year-old female.
---