We're moving to WholeCommunity.News
2 min read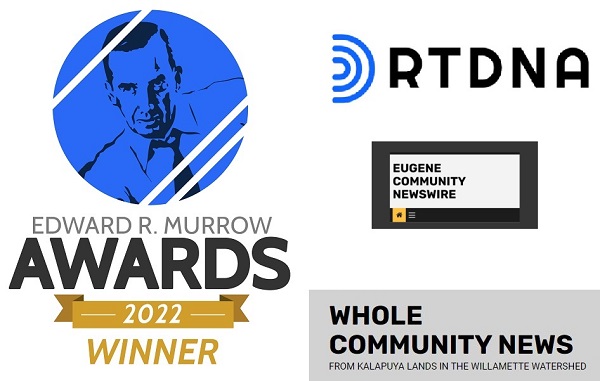 by Joshua Kielas
The Eugene Community Newswire will be moving! Going forward, the website will be managed by the non-profit 501(c)(3) Corporation for Public Community Newspapers (CPCN) with John Q. Murray at the helm, continuing to bring hyperlocal news reporting to our community. Content will be available here in its current location for a short while longer, and will then begin forwarding to its new location at WholeCommunity.news.
Whole Community News will provide a comments section for the first time. The comments feature will enable our readers to engage journalists and other community members. It will also be lightly moderated for violations like illegal activity, hate speech, etc on a daily basis.
Plans also include improved support for street news vendors, such as our partners at Everyone Village, with tools to generate their own time-stamped PDF editions of the Everyone News.
To become a neighborhood correspondent in your neighborhood or another neighborhood, or for transition questions intended for CPCN, please contact John Q by email to johnq@publicnewspapers.org or phone at: ‪(541) 632-3692.
Any questions for KEPW about the transition can be emailed to: stationmanager@kepw.org.
---
Editor's Note: KEPW, The Corporation for Public Community Newspapers, and Everyone Village collaborated on the Eugene Community Newswire website, which received the prestigious 2022 Regional Edward T. Murrow Award in the Small Market Radio Division for Region 1 (Oregon, Washington, Alaska, Idaho, and Montana).
Because regional winners compete in the national Edward R. Murrow Awards and we are moving to a new URL, we are providing the RTDNA with a Google Cloud virtual machine (VM) that contains a complete running copy of the original site as it appeared at newswire.kepw.org.
The Radio Television Digital News Association has been honoring outstanding achievements in electronic journalism with the Edward R. Murrow Awards since 1971. Award recipients demonstrate the spirit of excellence that Murrow set as a standard for the profession of broadcast and digital journalism, by putting public interest above all else, providing a catalyst for public discussion, and adhering to the RTDNA Code of Ethics.
---
This article is shared under the Creative Commons No Commercial No Derivatives license; the licensor cannot revoke these freedoms as long as you follow the license terms.