64 Arrested/Cited In Lieu of Custody by EPD Weekend Party Patrols in West University Area
2 min read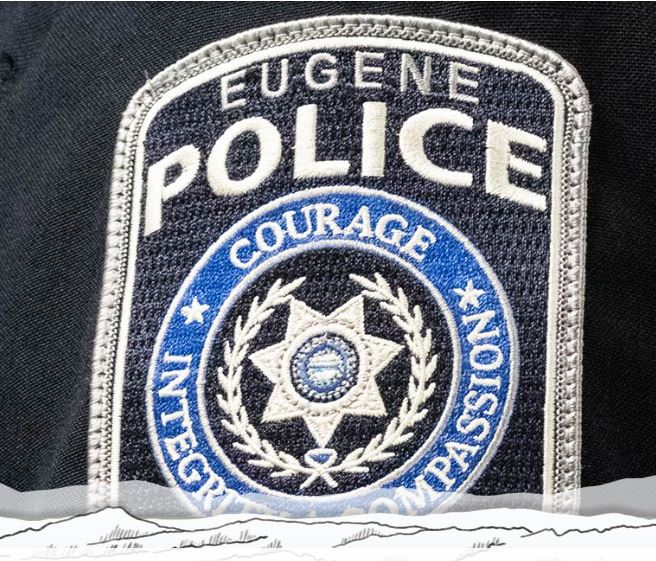 by Eugene Police Department
In response to the disorderly party incidents in the west University area on April 23 and again on May 7, Eugene Police staffed a heavy patrol presence over the weekend with emphasis on the west University area. The patrols enforced all levels of infractions, moving beyond the initial education-first approach due to the unruly and dangerous behavior that has been occurring. Overtime patrols were staffed Friday and Saturday nights.
At 3:30 p.m. on Saturday, May 14, eight patrol officers responded to a large party at 1915 Hilyard St. that became an Unruly Gathering, following earlier noise complaints made by area residents. During this event, approximately 100 people had gathered at the residence. While officers were contacting tenants of the home hosting the party, police received varying levels of cooperation from them and party-goers. During this time, three glass bottles were thrown over the fence at officers from the large group in the backyard of the home. One tenant was lodged at the Lane County Jail and six others were issued citations in lieu of custody for related offenses. Once again, some parents were present and partaking in the festivities at the residence.
As officers conducted focused patrols in the area during the night, they repeatedly encountered highly derogatory and vocal groups of students during stops. An unknown group from an upper level apartment near the intersection of 18th and Patterson hurled objects, to include eggs, at officers' patrol cars as they drove through the area.
The Eugene Police Department lists the names and ages of those arrested and cited on the EPD News page.
Officers lodged one person from the incident at 1915 Hilyard St. at Lane County Jail for related party offenses and issued (13) misdemeanor citations in lieu of custody for Prohibited Noise; (50) misdemeanor citations in lieu of custody for Open Container; (25) violation citations for Minor in Possession of Alcohol; (1) violation citation for Urinating in Public; and (4) violation citations for Unruly Gathering.
Additional citations are still pending from events throughout the weekend.
The social host, or Ordinance on Unruly Gatherings, holds individuals criminally responsible for hosting, organizing and allowing an unruly event or social gathering. The Eugene Municipal Court has assigned a base fine of $375 for criminal violations of this ordinance.
Additionally, property owners where the event is hosted may also be penalized if there are multiple violations of this ordinance. Both hosts and property owners may be civilly liable for police, fire and public works response costs that fall under this ordinance, at an estimated cost of $800 per incident.
Property owners where tenants were issued citations under this ordinance will receive letters in the coming days notifying them of activity at their property, as well as their potential obligation for subsequent events.
For more information, see Party Safe, Party Responsibly.