NLC to City: Could Spring Boulevard Bridge block evacuation route for thousands?
2 min read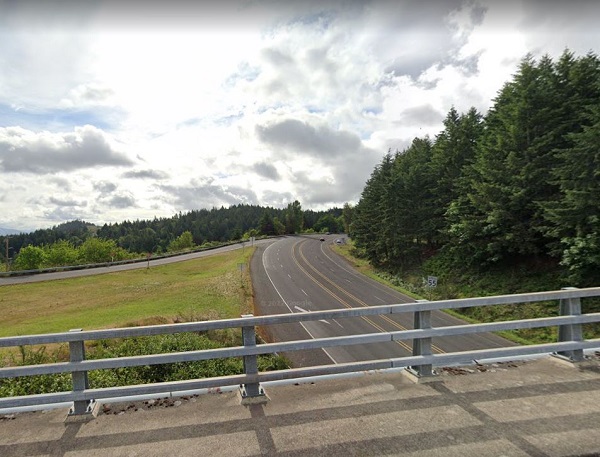 A Eugene neighborhood learns that the City does not know if the Spring Boulevard Bridge will survive an earthquake. Due to a clerical error, the bridge was thought to be owned by Lane County for the last 16 years.
At the NLC Transportation meeting in May, Jess Roshak.
[00:00:15] Jess Roshak: Something that I learned this week that I emailed about with the (Southeast Neighbors) Transportation Committee, and that was learning that the city jurisdiction goes all the way up to the Spring Boulevard Bridge and includes that Spring Boulevard Bridge. The city had no records of any seismic anything for that bridge. 2016 or 2018, the bridges were all inspected for that, it hadn't been tested.
[00:00:38] John Q: The county's East 30th project has suggested reducing the number of traffic lanes to create space for a bike / walking path.
[00:00:46] Jess Roshak: And the city had mentioned going down to one lane eastbound on 30th, and all this sort of spells a lot of trouble for South Eugene in terms of emergency preparedness and evacuations.
[00:00:56] And so we want to make sure that that is on the top of Transportation Planning's mind for emergency situations going on in our region. That's going to be our evacuation route for a lot of people if it's available. But a bridge collapsing or one lane out of the city is just not going to work.
[00:01:13] And so we want to make sure that in addition to a pedestrian path being considered there, that safety and emergency preparedness is also top of the mind. Dennis?
[00:01:27] Dennis Hebert, Southeast Neighbors Co-chair: Yeah, Jess to me, what was most disturbing about your email was that supposedly in 2006, it went to the city's jurisdiction. They did an inspection in (20)16 and (20)18, and did not do an inspection over that.
[00:01:50] Reed Dunbar, City of Eugene Public Works Engineering: In the next round of grant funding, we are applying for a lot of money for more seismic retrofits on bridges. And I will bring that up to our bridge team.
[00:02:00] John Q: Jess Roshak helps reunite the Spring Boulevard Bridge with its owners at the City. Sixteen years after falling through the cracks, Jess wants to know if the bridge will fall during an earthquake.