Sen. Wyden: 'American women today have fewer rights than their grandmothers'
3 min read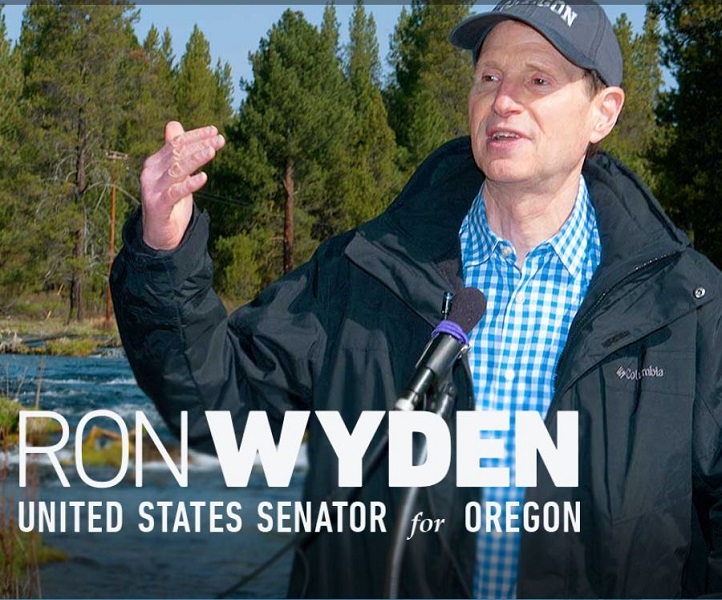 Washington, D.C. – U.S. Senator Ron Wyden, D-Ore., today released the following statement on the Supreme Court decision to overturn Roe v. Wade:
"Today's radical decision to overturn Roe v. Wade tosses out a half century of legal precedent, curtails the fundamental rights of women, and jeopardizes the health and safety of millions of people across the country. These radical Justices have ensured American women today have fewer rights than their grandmothers had decades ago – rights that have proven essential to the health, economic participation and freedom of people to control their own bodies. To be clear, the anti-abortion movement won't stop here. What's next is the criminalization of abortion – women and doctors in jail, or worse.
"We knew this decision was coming, but that doesn't make it any less horrifying. The Court has betrayed and defied the American people, who are rightfully terrified that the most powerful people in the country are clearly eager to violate their privacy and the basic human right to control their own bodies.
"The ultimate recourse for the American people is to expand majorities in the House and Senate that will do whatever it takes to codify Roe into law and expand access to safe, legal abortion nationwide. In the meantime, beginning right now, state and local leaders who are committed to women's rights must take steps to expand access to abortion and protect the people and health care providers they represent from the extremists who are criminalizing it. States that respect women's rights have a duty to put in place insurmountable obstacles to the prosecution of women or doctors for decisions made within their borders. Furthermore, the Congress must pass legislation protecting people's data so their web searches, text messages and location tracking aren't weaponized against them. Technology companies must take immediate steps to limit the collection and retention of customer data so that they don't become tools of persecution.
"This is going to be the fight of our lifetime, and I am all in to do what it takes to protect the right to safe and legal abortion for generations to come."
---
House Speaker Dan Rayfield issues statement on the U.S. Supreme Court ruling overturning Roe v. Wade
SALEM – Following the release of the United States Supreme Court decision in the case of Dobbs v. Jackson Women's Health Organization, which overturns the constitutional right to an abortion established by the Roe v. Wade decision, Oregon House Speaker Dan Rayfield issued the following statement:
"This will go down as an incredibly dark day in American history. Let's be clear about the stakes: The extreme Dobbs decision will make women and individuals across the country less safe. It will harm millions of people, most specifically people of color and low-income individuals, and worsen existing inequality.
"This decision takes away the ability of Americans to control their own bodies and lives, and turns that power over to politicians. All individuals should have the right to make the most personal and private decisions that affect their lives, their health, and their families.
"Oregonians have time and again affirmed the right to access an abortion. While we have protected the right to an abortion here in Oregon regardless of what happened this morning at the Supreme Court, this misguided decision against the will of a vast majority of Americans will have wide-ranging, negative implications as other states move to criminalize health care.
"However, we will not let our despair at today's decision overwhelm our need to work even harder to protect and expand access to all forms of reproductive health care. Legislative leadership will keep working to identify where protections for Oregonians seeking care can be made stronger and prepare for this new national landscape.
"We will be taking action to strengthen and improve our laws during the next legislative session."