Free 'Flutestock' event July 15-17 to feature Grammy winner, top musicians
2 min read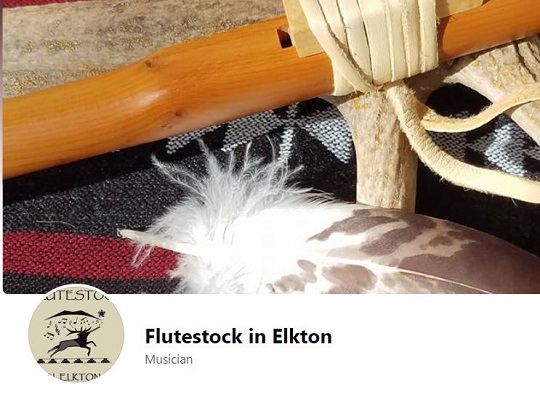 Grammy Award-winning artist Mary Youngblood and star flutist Rona Yellow Robe will perform at Flutestock at the Elkton Community Education Center July 15-17.
Over her career Mary Youngblood has received two Grammy awards for Best Native American Music Album, in 2002 and 2006. She also has been honored three times by the Native American Music Awards.
Rona Yellow Robe has received two Native American Music Awards as Flute Player of the year, in 2014 and 2016.
Other top-notch professional musicians appearing on Flutestock's two stages will include flutists Timothy J.P. Gomez, Tommy Graven, Geri Littlejohn, and didgeridoo master Pamela Mortensen.
Many Flutestock attendees also perform as part of the festival's all-comers open mic every day for the public to enjoy. All professionals look forward to sharing the stage with other musicians, in keeping with Flutestock's tradition of egalitarian fellowship.
Flutestock is now in its fourth season, featuring flute, drum and crafts vendors, food carts, flute playing workshops, raffles, performances by Aztec dancers, and a face painting booth for all ages. New this year is the addition of the third day and second stage.
The Flutestock venues will be open Friday, July 15 and Saturday, July 16 from 9 a.m. to 9 p.m., and Sunday, July 17 from 9 a.m. to 3 p.m. The 6:30 p.m. concerts on Friday and Saturday will feature all of the professional performers.
Highlights of the groomed park-like setting include a walkthrough butterfly breeding pavilion, an outdoor amphitheater designed for camaraderie, an intimate riverside performance stage, and a full-size replica of historic Fort Umpqua. The history, objects, and building techniques experienced at Fort Umpqua—and that 'We could have been British'—will inspire excellent dinnertime conversations.
Elkton is about one hour south of Eugene via I-5 and Oregon 38. Flutestock is affiliated with the Native American Cultural Association of Oregon.