Lane County COAD prepares for red flag warning
3 min read
The Lane County COAD (Community Organizations Active In Disaster) met Friday, Sept. 9, to discuss conditions heading into the weekend.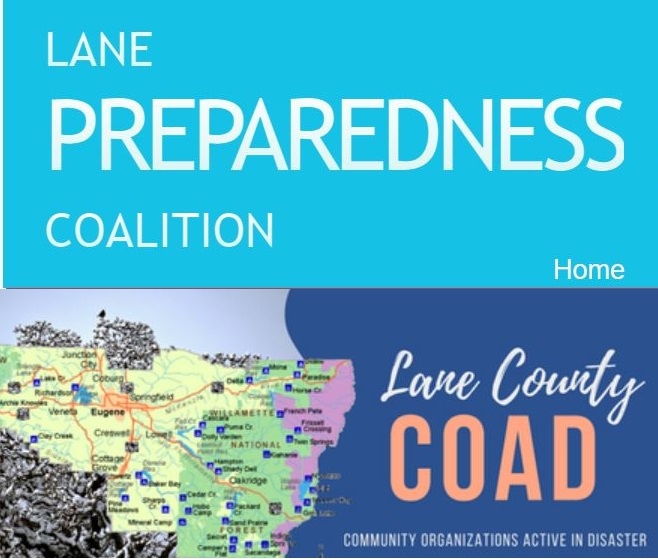 The Lane County COAD (Community Organizations Active In Disaster) met to discuss conditions heading into the weekend.
[00:00:05] Elijah Davis: We've had the Cedar Creek Fire burning in a drainage over east of Oakridge, on the west side of Waldo Lake.
[00:00:12] But with the east wind event projected, to start today and go through as the red flag warning until Saturday night, 11:00 PM— with this easterly wind, as it comes in, the potential that the fire kind of grows legs and starts being wind-driven to the west. And obviously with High Prairie, Oakridge, Westfir being to the west, probably about eight to 10 miles away from the fire, we have the possibility of it affecting residents in that area.
[00:00:42] We only want to give residents time to evacuate if there's any vulnerable population or special needs, livestock, to move. We want to make sure that people have all the information they need to make the decisions for them and their pets, their livestock, their family, so that's where we're at right now.
[00:00:59] With some of the fires of the last couple of years, the public utility commissions around the state of Oregon and elsewhere have started leaning forward on these public safety shutoffs. They turn off grids of power for the time of the predicted either weather or fire behavior that would be erratic.
[00:01:22] Lane Electric is planning on keeping the city of Oakridge proper energized, but everything around the city—Westfir is going to be off, High Prairie will be off. Lowell will be on in the city proper, but everything around it will be turned off. Veneta, same thing. The city itself will be on, but all the surrounding area outside the city proper will be turned off.
[00:01:49] They're planning on preventatively shutting down the power to these grids at 5:00 PM on Friday, the ninth and reevaluating it Sunday the 11th in the morning for after-inspection to turn it back on. So this is the new thing for us. And we're working towards what we've had for plans for evacuation, what we've had for cooling centers and respite smoke shelters.
[00:02:15] And trying to combine the work that we've done in the past with this kind of new venture of: If somebody's out of power for 48 hours, are they good by themselves? Have they prepped for that? Do they need anything special in their community?
A community resource center, the CRC, is usually like a public library, a fire department, somewhere that you can get bathrooms, power, water, something to that degree.
[00:02:43] So it's not necessarily like a place to sleep. It's not a mass care shelter or anything like that. But a lot of these CBOs and a lot of local communities are already doing this and we're already doing this for cooling centers.
[00:02:56] We're just checking with them to make sure that those hours of being extended into the weekend. Mainly because of this public utility shut-off. So that's the work at hand, we're monitoring the fire, we're monitoring the wind and we're monitoring the power shutoffs.
[00:03:09] John Q: On Friday Sept. 9, the Lane County COAD stands by, as the metro area prepares for east winds during fire season.