Arcimoto announces permanent workforce reductions; special shareholder meeting Oct. 28
2 min read
It's been quite the summer here at Arcimoto.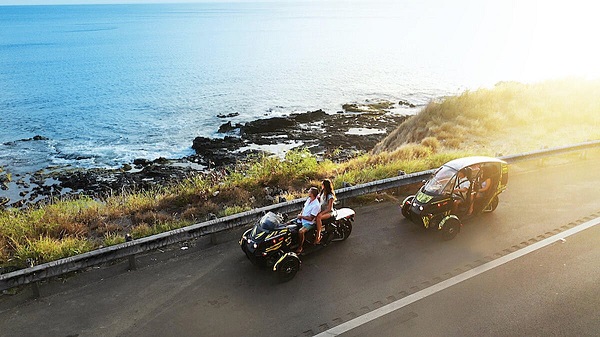 from Team Arcimoto
A special shareholder meeting on issues surrounding fundraising and the company's future is scheduled for Oct. 28.
We made the difficult decision last week to begin ​​a strategic restructuring with the goal to focus operations on immediate revenue-driving programs such as Fun Utility Vehicle (FUV) consumer sales, Deliverator fleet sales, and rentals in key markets.
At this time of market and supply chain challenges, we must be laser-focused on projects that are most critical to our mission with the most immediate revenue potential.
To that end, we made the decision to cut 32% in payroll expenses through a combination of temporary furloughs and permanent workforce reductions at the end of the quarter.
Specifically, we have paused development activity on the Mean Lean Machine. Through our own market research and feedback from valued partners, we have identified additional requirements for MLM development.
We will be taking Q4 to reevaluate the project, incorporating new features alongside those requirements, with the intent to open up the product to a broader market. We plan to resume Mean Lean Machine development in 2023.
It's been quite the summer here at Arcimoto.
Q3 was another record quarter, with 150 vehicles produced and 74 customer vehicles delivered, representing an approximately 80 percent increase in customer vehicles delivered compared to Q2. (Please note that these are unaudited numbers and are subject to change prior to the release of our Q3 2022 10-Q in November.)
We relaunched the Arcimoto Design Studio, with a number of new improvements, including new FUV paint and vinyl colors, new seat colors, as well as new accessories, including a front-seat Commuter Pouch, a backseat Cargo Bag, and a backseat Organizer. In the coming weeks, we'll also unveil limited-edition seasonal vinyl wraps that add even more fun to the FUV.
If you do begin building, for the entire month of October FreedomRoad Financial will be offering special financing to qualified customers.
In Oregon, current owners and new buyers of the 2022 FUV automatically qualify for the $2,500 Clean Vehicle rebate, and may qualify for an additional $5,000 via the Charge Ahead Rebate, for a potential total savings of $7,500.
Tilting Motor Works is back home from the Sturgis Motorcycle Rally in August, and preparing to move to the new TMW Production Facility. The RAMP will be housed in the building formerly known as E1, nearly double the footprint of the previous facility.
Since the very beginning, Arcimoto has been powered by our friends, our customers, our investors, and our partners with whom we share the vision of a truly sustainable transportation system. None of this would be possible without your support. Thank you, and we look forward to seeing you soon!