Residents prepare for noise ordinance hearing
5 min read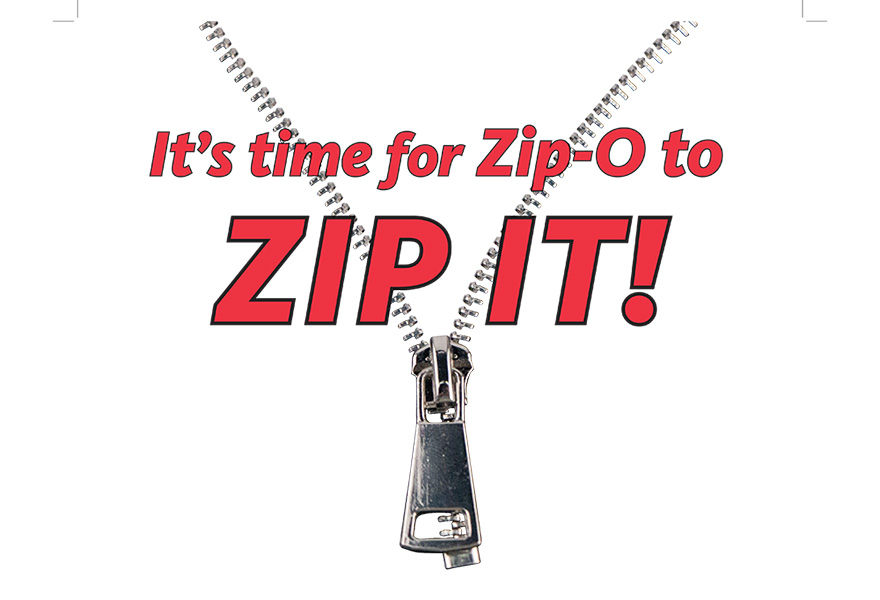 Submitted by River Road Community Organization
Residents across Eugene's Trainsong and River Road neighborhoods are tired. Literally.
For the last two and a half years, a low-frequency humming from Zip-O-Laminators has been waking residents at 4 a.m. with a sound like a tuning fork vibrating their house or a fluorescent light buzzing by their bed. The sound continues for hours into the morning, causing headaches and an inability to focus even for those whom it is not awakening.
Neighbors have had enough, and are organising to turn people out to a City Council public hearing on Nov. 21 to speak their minds on a new noise ordinance that residents hope will protect them now and into the future.
Neighbors have reached out to Zip-O-Laminators to ask them to mitigate the sound or change the hours of operation. The company responded last year by constructing an outdoor structure that did little to mitigate the noise pollution. Beyond that, representatives of Zip-O Laminators have told neighbors that they are not required by law to make any changes.
Indeed, the humming coming from Zip-O-Laminators falls outside of the City of Eugene's noise ordinance, which does not measure low-frequency noise accurately using dBA. The City Council instructed staff to work on updating the ordinance at a work session this year where they were encouraged to address the issue by then City Councilor, Claire Syrett. A neighborhood association meeting in her ward focused on the topic drew more than 200 participants, many of whom shared the mental and physical anguish caused by the noise. 
Research backs up their complaints. Chronic sleep disruption is associated with obesity, heart disease, hypertension, diabetes, accidents, increased mortality, anxiety, depression and more. This is why Beyond Toxics is joining neighbors in asking the city to better protect residents with Public Health Overlay Zones.
"The zones would help protect residents in a 1/4-mile buffer indoor manufacturing requirement separating industry from homes, schools and parks," Beyond Toxics Executive Director Lisa Arkin said. "A public health zone combined with a stronger noise and vibration ordinance would go a long way towards addressing this type of noise pollution that is so damaging to people's physical and mental health."
Public hearings on adopting a Public Health Overlay Zone will be scheduled early in 2023.
Joy Marshall, state organizing director for Stand for Children, is also concerned about the impact on students' learning. "This noise is impacting students in some of our highest need schools. How can you learn if you can't sleep? This is an equity issue and the city should take action that solves this problem."
Trainsong resident Dharmika Henshel is woken regularly by the noise. This year she coordinated community fundraising to hire an expert to measure the noise. Low frequency sound travels over long distances and can vibrate through walls and windows. The sound engineer found that the Zip-O-Laminators' planer creates a low-frequency peak that likely greatly exceeds state DEQ noise standards.
Henshel worries that the City's new ordinance won't actually address the issue if it doesn't happen to regulate the correct decibel levels for Zip-O-Laminators' planer. It also concerns her that there is no process for complaint-driven regulation of commercial or industrial noise pollution.
Henshel says, "The Eugene Municipal noise code, as it stands, has been insufficient to allow a good night's sleep for at least 100 of its residents for almost three years. One noisy outdoor planer has been allowed to operate at night, affecting the habitability of North and West Eugene residential neighborhoods for too long; it has to change, and this should never happen again. "
But for now, residents are hopeful that a good night's sleep is within reach. The city is holding a public hearing on November 21 at 5:30-7:30 p.m. on the noise ordinance, and a group of neighbors, with support from Beyond Toxics and the River Road Community Organization, is encouraging residents impacted by and concerned about the noise to join the virtual meeting or write in to share their stories.
Henshel adds, "We are hopeful that Zip-O-Laminators would swiftly make changes required by the city, so if that happens soon, we will all, literally, sleep better."
Important Links:
City Council Public Meetings and Webcasts page. Once the Nov. 21 meeting is listed at the top of the page, click on it to access in-person and Zoom meeting details (including instructions to sign up to testify via Zoom).
Proposed regulation will be posted on this page on or around November 10
Submit testimony by email to: mayorcouncilandcitymanager@eugene-or.gov
Background and Neighborhood Requests
The Eugene City Council in May 2022 charged the Planning and Development Department with developing a proposed regulation to address this and similar noise issues. The draft will be released around November 11, and the City Council will conduct a public hearing on November 21 at 5:30 p.m. to gather feedback from the public.
Community members, including Dharmika Henshel, who are meeting regularly about the issue call upon the Eugene City Council to protect our health and welfare by adopting and enforcing a regulation that will:
Incorporate dbC or dBZ limits that account for low-frequency noise as well as frequency peaks
Measure disturbance as decibels above background noise rather than absolute decibels, since it is the former that causes livability issues
Regulate daytime disturbance as well as nighttime
Not grandfather in existing business activities – with such significant physical and mental health ramifications, no exceptions should be permitted.
Be in effect in short order, with only a short period for businesses to come to compliance
Provide for compliance oversight – staff to measure disturbances and cite violators
Impose penalties sufficient to cause compliance
Poster submitted by Joshua Kielas 
It's time for Zip-O to ZIP IT!
Be heard! It's our turn to bring the noise.
Early morning deep humming noise from the Zip-O-Laminators factory got you down?
Tired of being tired?
In this critical in-person and online public hearing, the Eugene City Council is seeking public testimony about our experience with this issue and feedback on their proposed noise ordinance, which is to be released around Nov. 14.
Email noiseordinance3@gmail.com to get notified about further actions.
---
On Monday, Nov. 21, 2022, at 5:30 p.m., the Eugene City Council will conduct a
public hearing on the following ordinance: AN ORDINANCE CONCERNING REGULATIONS FOR COMMERCIAL AND INDUSTRIAL NOISE; AMENDING SECTION 6.750 OF THE EUGENE CODE, 1971; AND ADDING SECTION 6.752 TO THAT CODE.
As our state and community recover from the COVID-19 pandemic, this public hearing will be held in-person and remotely using virtual meeting technology. Information about online or other options for participation will be available by 5 p.m. on November 18, 2022, at https://www.eugene-or.gov/3360/Webcasts-and-Meeting-Materials.
Written testimony may be sent to mayorcouncilandcitymanager@eugene-or.gov or to Eugene City Manager's Office, 101 West 10th Avenue, Suite 203, Eugene, OR 97401. Written testimony must be received by Monday, Nov. 21, 2022, at 5 p.m.
This ordinance is posted on the City of Eugene website at https://www.eugene-or.gov and is also available by calling the City Manager's Office at 541-682-5010.