Post-election jubilee is a time to forgive, atone, repent
3 min read
After an election season of unremitting nastiness, we must forgive those who have wronged us, atone for our own failings, and nourish the relationships that will mitigate against such negativity in the future.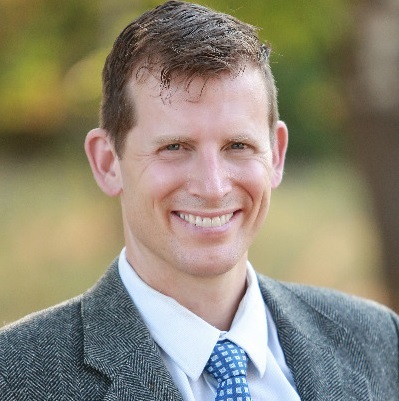 by Marty Wilde
With election day behind us and the holidays ahead, I hope we will embrace a spirit of unity and forgiveness. In the distant past, a jubilee was not just a special anniversary, but also a time of forgiveness of debts. The recent decision to forgive federal student debt reminds us that this practice needn't be just a relic of bygone days; it can be a present choice to build a more positive future together.
After an election season of unremitting nastiness, we need to work on forgiving the moral debts of those who have wronged us, atoning for our own failings, and nourishing the relationships that will mitigate against such negativity in the future.
Acknowledgement of debts. First, we must acknowledge our own debts. 90% of the political ads I saw were negative. They often showed ableism, sexism, and racism. False and misleading statements about political opponents were common. The ads promoted the idea that when two people disagree on a political matter, one must be evil or even criminal, rather than recognizing that good people may see different paths to solving important problems. Too often politicians hid behind custom–"This is the way it's always been done." That's a poor excuse. We must be the better world we would like to see. Progress will not happen without our help, and we cannot wait for the "other side" to take the first step.
Atonement. In many faith systems, it is not enough to admit our sins; we must also atone for the harms we have caused. Apologizing is certainly the first step. As we enter the holiday season, let us look for ways to rebuild connections and strengthen community. I plan to avoid talking politics for a while, especially with my friends and family. Instead, I'll focus on the relationships that support all concerned. After all, if a relationship is conditioned on political agreement, is it really the stuff a solid friendship is made of? People should never be the means to an end. After "I'm sorry," should come, "How can we make this better?"
Repentance. True repentance also means trying not to fall into sin again. For me, prevention means making a commitment to patience. By declining to react to provocation, we rebuke an evil act wordlessly, allowing de-escalation and, eventually, reconsideration. Through this, we may eventually find peace and forgiveness. Many times during my campaign, someone was rude to me at their door—and called later to apologize, which often led to a positive conversation and a better relationship. Similarly, when I failed to keep my temper or reacted thoughtlessly, I followed up by extending an olive branch as soon as I could manage it.
The many holidays celebrated in the coming weeks give us opportunities to rebuild connections and nurture the goodwill we need to flourish as a community. Not every relationship can or should be salvaged, but we should forgive and ask forgiveness where we can. Moving beyond conflict helps us build a better future together.
---
Contact Rep. Wilde by email: wildefororegon@gmail.com. Marty Wilde is a member of the Air National Guard. Use of his military rank, job titles, and photographs in uniform does not imply endorsement by the Department of the Air Force or the Department of Defense.