City of Eugene agendas Dec. 11-17, 2022
2 min read
Agendas for City of Eugene public meetings for the week of Sunday, Dec. 11 through Saturday, Dec. 17, 2022.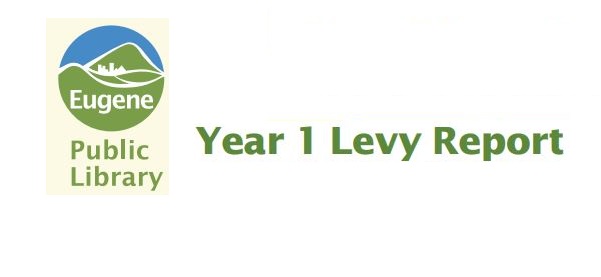 For more, see the city's media release or the city's online calendar.
Sunday, December 11, 2022
(No meetings scheduled)
Monday, December 12, 2022
5:30 p.m. City Council Work Session. Agenda: Interim Council Appointment, Ward 7; Intergovernmental Relations Follow-up Discussion.
5:30 p.m. WeCU – Whole Eugene Community United (Human Rights Commission workgroup). Agenda: Work Plan Items.
7:00 p.m. River Road Community Organization General Meeting – CANCELLED. The Board voted to cancel the December RRCO meeting—otherwise known as the Holiday Dessert Potluck (according to Carleen Reilly in RR CRG #394).
7:30 p.m. City Council and Urban Renewal Agency Meetings and Public Hearings. Agenda: Ceremonial Matters; Committee Reports and Items of Interest; Consent Calendar; Public Hearing: Fossil Fuel Infrastructure; Public Forum; Urban Renewal Agency Actions: 24-Month Budget, FY22 URA Annual Financial Report; Supplemental Budget; Appropriations; Supplemental Budget.
Tuesday, December 13, 2022
12:00 p.m. Human Rights Commission – Economic Opportunities Work Group. Agenda: Work Plan Items.
5:30 p.m. Human Rights Commission Homelessness & Poverty Work Group Meeting. Agenda: Work Plan Items.
5:30 p.m. Planning Commission Regular Meeting. Agenda: Urban Reserves; Subcommittee Assignments; Items from Commission and Staff.
Wednesday, December 14, 2022
12:00 p.m. City Council Work Session. Agenda: Eugene Library Year 1 Levy Report; Strategic Planning Update.
2:00 p.m. Housing RFP Public Hearing and Evaluation Committee Meeting. Agenda: Introductions; Public Hearing; Overview of the Housing RFP Process; Discussion of Cornerstone Community Housing's Springfield Apartments Development Proposal; Discussion of Homes for Good Naval Reserve Apartments/Early Learning Center Development Proposal; Discuss Scores.
Thursday, December 15, 2022
5:30 p.m. Public Art Advisory Committee. Agenda: Committee Minutes; Introductions; Public Art Maintenance; Subcommittee Introductions (New Committee Members, Deaccession/Accession, Public Art History, City Mural Process); Staff Report (Website Overview, Cultural Currents, Percent for Art Update, 20×21 Catalogue, Riverfront Artwork, Jud Turner)
Friday, December 16, 2022
(No meetings scheduled)
Saturday, December 17, 2022
(No meetings scheduled)