Coquille fund awards $125K to Lane nonprofits
2 min read
The Coquille Indian Tribal Community Fund awarded grants to 121 organizations in Coos, Curry, Douglas, Jackson, and Lane counties, nearly tripling last year's giving.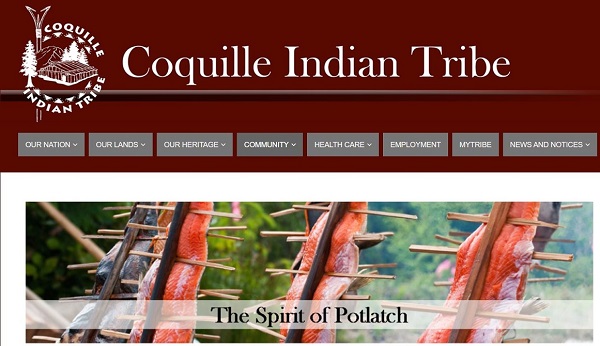 from Clark Walworth, Coquille Indian Tribe
The Coquille Indian Tribal Community Fund has awarded $125,302 in grants to 28 Lane County organizations.
"It was humbling to see the list of grant recipients for our Community Fund grants this year," Tribal Chairman Brenda Meade said. "The incredible amount of work happening by our nonprofit organizations reminds us how lucky we are to live here in Southern Oregon. On behalf of the Coquille Tribe, we feel honored to be able to support their hard work."
The Community Fund awarded its 2023 grants to 121 organizations in Coos, Curry, Douglas, Jackson, and Lane counties. The $815,000 total nearly triples last year's $280,000. The fund has distributed about $8.1 million since 2001.
The largest Lane County grant, $8,000, goes to the South Lane Mental Health for duplex repairs. Here's a complete list of 2023 grants in Lane County:
Boys & Girls Club of Western Lane County: $5,250
Boys & Girls Clubs of Emerald Valley: $5,250
Catholic Community Services of Lane County: $5,000
Center for Community Counseling: $3,000
Child Center: $5,000
Christians As Family Advocates (CAFA): $2,000
Community Supported Shelters: $6,300
Creswell Clubhouse: $6,000
Creswell Heritage Foundation: $2,000
Florence Food Share: $5,910
Healthy Moves: $1,500
Looking Glass Youth and Family Services: $5,000
Mapleton Food Share: $5,000
Music Education & Performing Artists Association: $5,000
Ophelia's Place: $2,500
Parenting Now: $5,000
Power On With Limb Loss: $3,000
Relief Nursery Inc.: $5,000
ShelterCare: $4,100
Siuslaw Watershed Council: $2,492
South Lane Family Nursery: $5,000
South Lane Mental Health: $8,000
SquareOne Villages: $5,000
St. Vincent de Paul: $5,000
Triangle Food Box: $4,000
Veterans Legacy: $5,000
Wellsprings Friends School: $4,000
Womenspace Inc. dba Hope & Safety Alliance: $5,000
The tribal fund accepts grant applications in the fall of each year. Learn more at www.coquilletribe.org, or call fund administrator Julia Willis at 541-756-0904, ext. 1254.
The Coquille Indian Tribe established its Community Fund to share the proceeds of The Mill Casino-Hotel with organizations that benefit southwestern Oregon residents.  The fund seeks to strengthen the community by improving opportunities and lives throughout the region. 
Grants are awarded in seven areas of focus: education, public safety, arts and culture, environment, historic preservation, health, and problem gaming.