City of Eugene agendas Feb. 5-Feb. 11, 2023
2 min read
Agendas for City of Eugene and other public meetings for the week of Sunday, Feb. 5 through Saturday, Feb. 11, 2023.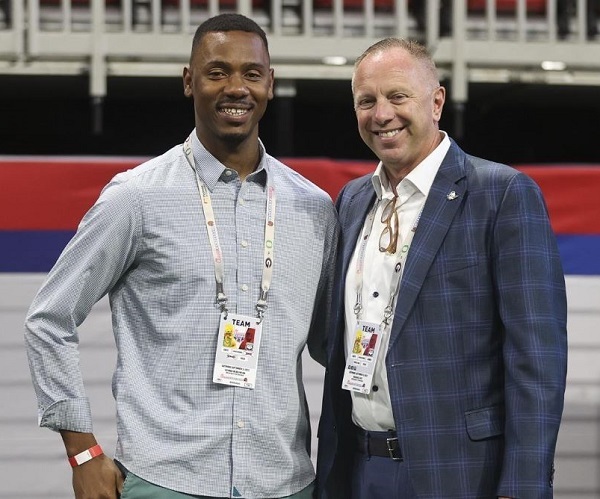 For more, see the city's media release or the city's online calendar.
Sunday, Feb. 5, 2023 (13.0.10.4.18)
(No meetings scheduled)
Monday, Feb. 6, 2023 (13.0.10.4.19)
12 noon. Housing Policy Board Meeting. Agenda:​ Introductions​; Public Comment; Minutes Approval; Legislative Updates; Committee Member & Staff Updates; Displacement Prevention Assistance.
5:30 p.m. Special Meeting of The Eugene City Council​. Agenda: ​A Resolution Calling a City Election on May 16, 2023, for the Purpose of Referring to the Legal Electors of the City of Eugene a Measure … to Prohibit Fossil Fuel Infrastructure in New Low-Rise Residential Buildings.​
Tuesday, Feb. 7, 2023 (13.0.10.5.0)
7 p.m. Southeast Neighbors board meeting. Agenda: Ashwini Srinivasamohan from Quiet Clean Eugene; bylaws regarding Southeast Neighbors membership; planning for upcoming newsletter; support for public health overlay zone; update from Councilor Matt Keating; committee reports.
7:30 p.m. Ready NW (Bethel, River Road, Santa Clara). Agenda: Information share about neighborhood preparedness: Neighborhood Watch, Map Your Neighborhood, emergency communications.
Wednesday, Feb. 8, 2023 (13.0.10.5.1)
9 a.m. Historic Review Board. Agenda: Info Share and Updates; Work Plan.​​​​
12 noon. City Council Work Session. Agenda: ​Work Session: Parks and Recreation Funding​.
7 p.m. Whiteaker Community Council. Agenda: Introducing Eugene City Councilor Lyndsie Leech, Ward 7; questions and concerns from the community; point of order regarding nomination for Dennis Ramsay for chair; planning for WCC elections April 12.
Thursday, Feb. 9, 2023 (13.0.10.5.2)
​5 p.m. Human Rights Commission Advocacy Work Group Meeting. Agenda: Community Concerns; Work Plan.
5:30 p.m. Police Commission Meeting. Agenda: Diversity, Equity, Inclusion and Belonging Training with Da'Mon Merkerson; Review Policy 402 Police S.T.O.P.S.; Biennial Report Progress Update.
Friday, Feb. 10, 2023 (13.0.10.5.3)
7:30 a.m.​ ​​Metropolitan Wastewater Management Commission. Agenda: ​FY21-22 Audited Financial Statements and Report​. ​Draft RWP Capital Budget and 5-year Capital Plan. ​Evaluation of Staffing Resources.
9 a.m. Community Development Block Grant Advisory Committee. Agenda: Introductions​; Election of Officers; Public Comment; Minutes Approval; Review of CDBG, Consolidated Plan Goals, Annual Progress Report; FY24 CDBG Allocation Process Overview; Next Steps.
Saturday, Feb. 11, 2023 (13.0.10.5.4)
(No meetings scheduled)
---
Mayan calendar long count dates courtesy of the Smithsonian Institution's Maya Calendar Converter, in the sequence baktun, katun, tun, uinal, k'in.