LTD, ATU Local 757 approve four-year contract
3 min read
Bill Bradley from ATU Local 757 says the contract settlement ended up being focused on recruitment and retention, and less so on retirement.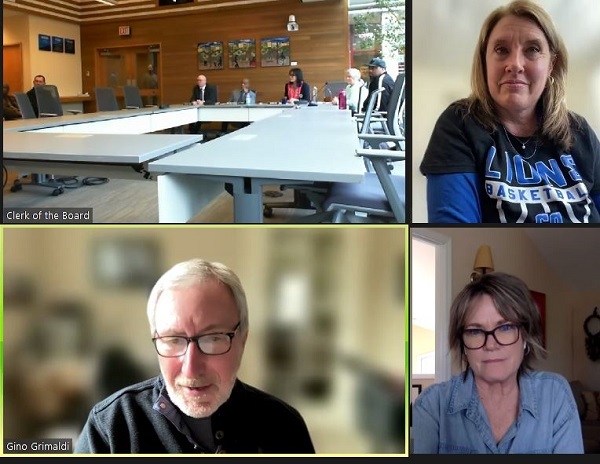 After union members overwhelmingly approved the new four-year contract by a vote of 163-21, the  LTD board met Feb. 10.
[00:00:11] Gino Grimaldi (LTD board president): This special meeting on Feb. 10, we have one item and that's the approval of the Lane Transit District – Amalgamated Transit Union labor contract. A very momentous occasion.
[00:00:21] I want to start off by complimenting both teams, labor and management, for being able to come to an agreement. Agreements in labor negotiations are never easy, and I appreciate the effort and the patience that it took to get us here to this point.
[00:00:35] (Other board members): We just ditto your remarks, Gino. Thanks everyone. Congratulations. Agree, echo! Thank you.
[00:00:43] Pete Knox (LTD board member): I wanted to share a story with you guys before we voted. I've told this to a couple people. Yesterday morning, I was exiting a bus on my way home from the gym.
[00:00:54] And one of the operators recognized me, who I've run into on a few occasions. And this gentleman has always had a lot of gratitude for the organization and for his job. And he thanked me for my role in this process.
[00:01:12] Now, I of course said, 'You're welcome' and made a few remarks, but the thing I didn't say to him, what I wish I had the time to do, was that the real thanks needs to go to the bargaining teams.
[00:01:28] You guys did all the work to make this happen. And I want that to be publicly acknowledged, and we have a small role on this, but you guys did the job.
[00:01:39] John Q: To approve the four-year contract:
[00:01:43] Susan Cox (LTD board member): That the Lane Transit Board of Directors approves the Lane Transit District's Amalgamated Transit Union four-year agreement, effective July 1, 2022 through June 30, 2026, and ratified by the Lane District ATU members on Feb. 9, 2023.
[00:02:03] Gino Grimaldi (LTD board president): We'll do a roll call vote. Susan Cox. (Enthusiastically, yes.) Pete Knox. (Aye.) Kelly Sutherland. (Aye.) Lawrence Green. (Aye.) Michelle Webber. (Aye.) Heather Murphy. (Aye.) And I also vote Yes. So that is a unanimous vote. And thank you all again for your work on this and for the board's time and others' time to be here this afternoon.
[00:02:29] John Q: Nearly 90 percent of union members approved the contract.
Union leader Bill Bradley said the yes votes were "relatively happy with the economics and the elimination of forced overtime on their regularly-scheduled day off."
Minimum staffing for substitute operators, Bill says, should help move the agency from a reliance on forced overtime. But some union members just don't trust LTD, saying they expect more overtime on regular workdays. Bill says: "We have work to do with our members to prove the system we have now created will work."
EmX drivers will earn a higher rate of pay, which the union has fought to get for years.
While the focus of this contract was on recruitment and retention, the union will continue working on provisions for retirees. Bill said retirees at LTD have not had a cost-of-living adjustment on their pension since 2006.