Sign up for Lane Alerts today
1 min read
Lane County recently updated its emergency alerting service. Even if you had previously registered for the old AlertMe system, sign up for Lane Alerts today.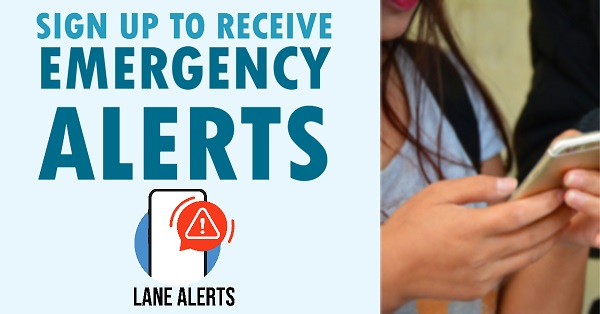 Lane County residents: Stay informed and prepared for emergencies with Lane Alerts.
Go to LaneAlerts.org and create your free Lane Alerts account today.
By selecting where and how you want to receive emergency alerts, you'll be better equipped to protect yourself and your loved ones.
With Lane Alerts, you can opt in to receive phone calls, text messages, and emails about emergencies that may affect your home, workplace, or school.
Sign up for Lane Alerts today at LaneAlerts.org.