New 'virtual policing' system lets you report crimes, interact with EPD by mobile phone
2 min read
The new mobile reporting and 'virtual policing' system provides a way for police departments to expand their level of service, according to Ashland entrepreneur Nick Skrepetos.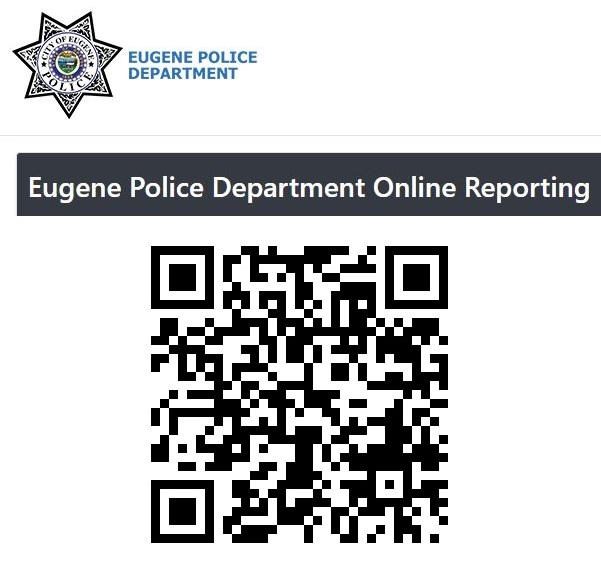 The Eugene Police Department has adopted a new virtual policing system developed by an Oregon entrepreneur.
MyPDConnect allow you to report common types of property crime, such as theft from vehicle, stolen bicycles, fraud or scams, damaged property, or graffiti. You can also schedule a Zoom or phone call with a Community Safety Officer (CSO), upload photos and videos for your report, all from your mobile phone.
MyPDConnect was developed by Ashland native Nick Skrepetos "to address the growing concern within the industry of providing better services, with fewer resources, while adding inclusive reporting and better servicing for victims of crime. Virtual policing provides a way for police departments to expand their level of service."
The new system gives you an option to schedule a virtual meeting via zoom or phone call with a CSO when you complete an online report. It is mobile friendly and will work across any type of mobile phone, as it adapts to any device and screen size to be inclusive of any device crime reporters are using.
Call 541-952-3210 to receive a text message directing you to the online report. If you call the non-emergency line, the dispatcher can also send you a text to help you connect with the system. Before your scheduled zoom or phone call meeting, you will get a text reminder of the appointment.
This new system will reduce call hold times and free up time for 911 call takers and officers, allowing them to focus on other calls and field duties. It improves upon the services provided to the community by the Eugene Police Department.
As the crime reports come in, the system will generate heat maps to help EPD track crime trends for better response and prevention. The mapping is in real time, so if there is a rash of crimes in a particular area, it can flag this for EPD response.
MyPDConnect supports English, Spanish, French, German, Italian, Chinese and Korean. Forms are initially translated with Google Translate in real-time and staff can fine tune any of the translations to ensure alignment with native speakers.
Community Service Officers are trained, professional, unarmed, civilian, officers who respond to non-emergency calls for service to free up sworn officers for more emergent incidents. CSOs are responsible for more than 30% of the department's case load focusing on property crimes, traffic crashes and hazards, and assisting patrol. CSOs have been a part of EPD since 1969, but only recently have expanded their unit to answer the community's feedback for an alternate response team. The unit is funded by the Community Safety Payroll Tax.
The new system replaces the Coplogic system first deployed in 2010.