UO: 150 staff members provide on-campus health care for our students
2 min read
Over 150 UO staff members provide immediate physical and mental health care assistance, regular primary care, physical therapy and dentistry. The UO's University Health Services also has a pharmacy.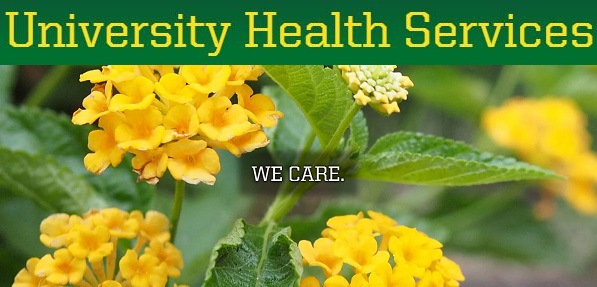 by Angela Seydel
The University of Oregon recognizes health care as an important support of the overall educational environment for our students.
At University Health Services on campus, we offer a wide range of services to meet the health and mental health needs of our students, faculty and staff members. We have more than 150 staff members whose focus is the health and well-being of UO students. Our services include immediate physical and mental health care assistance, regular primary care, physical therapy and dentistry. There is also a pharmacy.
This care includes after-hours support. The nurse advice line is available for students when University Health Services offices are closed on evenings and weekends: (541) 346-2770. There is also a mental health support and crisis line: (541) 346-3227.
These services work with students to ensure they receive the level of care needed. This advice ranges from determining if students can provide self-care until assistance is available on campus at health services, if the individual should be seen at an urgent care facility, or if emergency care is necessary. Once the level of care is determined, students are referred to their own choice of the urgent care and emergency room locations available locally. We adjust our referrals as needed as community resources change.
While the announced emergency room closure plan creates a significant challenge, we have a good working relationship with PeaceHealth. Ambulance service and the time to reach our students in an emergency will not change. Ambulance travel time to an emergency room from campus will increase by an estimated four to six minutes. The majority of students transported by ambulance or self-transport already go to the RiverBend Emergency Room.
---
Angela Seydel is the University Communications Director of Issues Management at the University of Oregon.
The University Health Services website reminds first-year and transfer students to complete forms on myUOHealth as the first item on the health checklist.