City Releases New COVID-19 Update
2 min read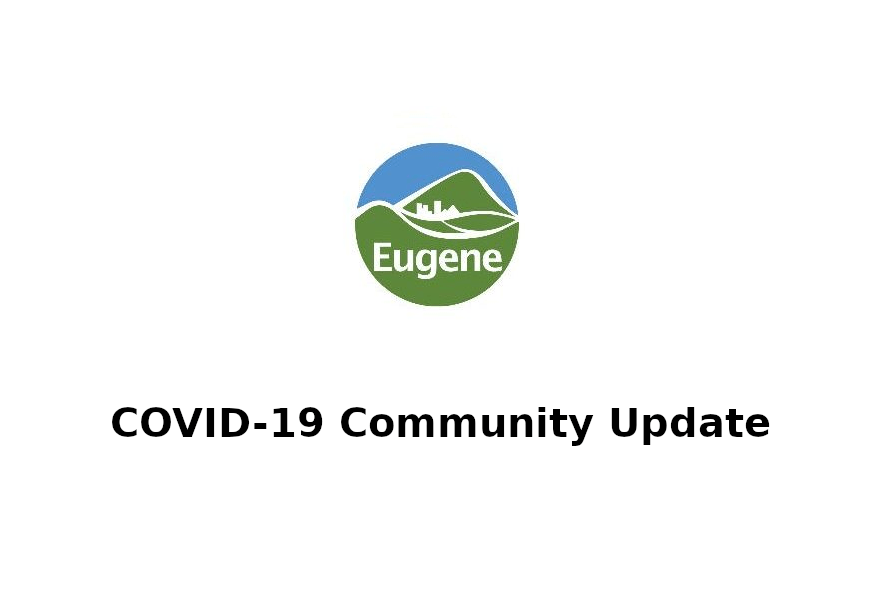 The following are excerpts from the full COVID-19 community update from the City which can be found here.
Lane County Remains in Extreme Risk Category
Lane County Remains in Extreme Risk Category Oregon's Risk and Protection Framework, started Dec. 3, uses data to help inform safety measures at the county level. Every two weeks, Governor Kate Brown's office announces the revised risk status of each county based on current data. Lane County continues to fall under the extreme risk category for the current two-week period that started Dec. 14. What's allowed under extreme risk: Outdoor dining; takeout highly recommended Retail stores, including Farmers and Holiday markets; max 50 percent of capacity, encourage curbside pickup Faith institutions; indoor max 25 percent capacity or 100 total (whichever is smaller), 150 outdoor Parks, hiking trails and outdoor gardens Outdoor recreation and fitness establishments; max 50 people Amazon Pool is open for limited lap swimming Outdoor entertainment establishments; max 50 people Personal services See Oregon Health Authority's Guidance by Activity Table for full details. Learn more about the new health and safety framework on our Keeping Eugene Safe page.
COVID-19 Vaccine Update
COVID-19 Vaccine Update The first vaccines were administered this week in the United States, with the initial focus being on health care workers and people in long-term care facilities. Oregon Health Authority (OHA) submitted a draft plan to CDC on how it plans to distribute approved COVID-19 vaccines that are considered safe and effective. We anticipate that federal and state requirements for the four basic public health measures (the 4 Ws) we are currently practicing will likely remain for the foreseeable future because it will take time for 70 percent of our population to receive both doses of a COVID-19 vaccine – the percentage that experts project we will need to reach herd immunity. Scientific research indicates the vaccines being developed are highly effective at protecting people from contracting the disease, but it is still unknown whether the vaccines prevent transmission of the virus. Learn more about vaccines on our new Vaccines page.
Support Local Businesses
Thank you for shopping locally this holiday season and in the new year. Making purchases at our local businesses means more money stays right here in our community, we support community jobs and reduced environmental impact. For those remaining items on your holiday shopping list, check out the Eugene Area Chamber of Commerce's shop local guide.