Willamalane seeks public input on G-P Natural Area
1 min read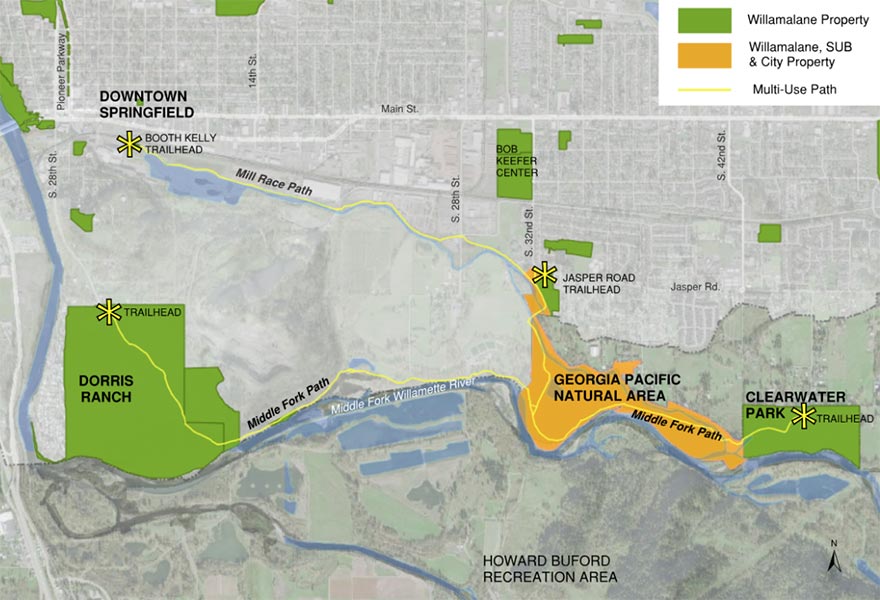 Willamalane is hosting a virtual town hall meeting on Monday, Feb. 8, from 6–7 p.m. to help inform the future of Georgia Pacific Natural Area. Community members are encouraged to join online or tune in via Willamalane's Facebook page.
Members of Willamalane's parks team will share an overview of the master plan at the event. The information can also be viewed ahead of time online. Community members will be asked to fill out a brief survey that will inform development.
Georgia Pacific Natural Area is 120 acres of minimally developed land that is co-owned by Willamalane Park and Recreation District, Springfield Utility Board (SUB), and the City of Springfield. Located along the Willamette River, it sits just west of Clearwater Park and south of the Jasper Road Trailhead. The natural area is accessible through the Middle Fork and Mill Race Paths.
Visit willamalane.org/GeorgiaPacific for all details.