Choosing Transportation Safety
4 min read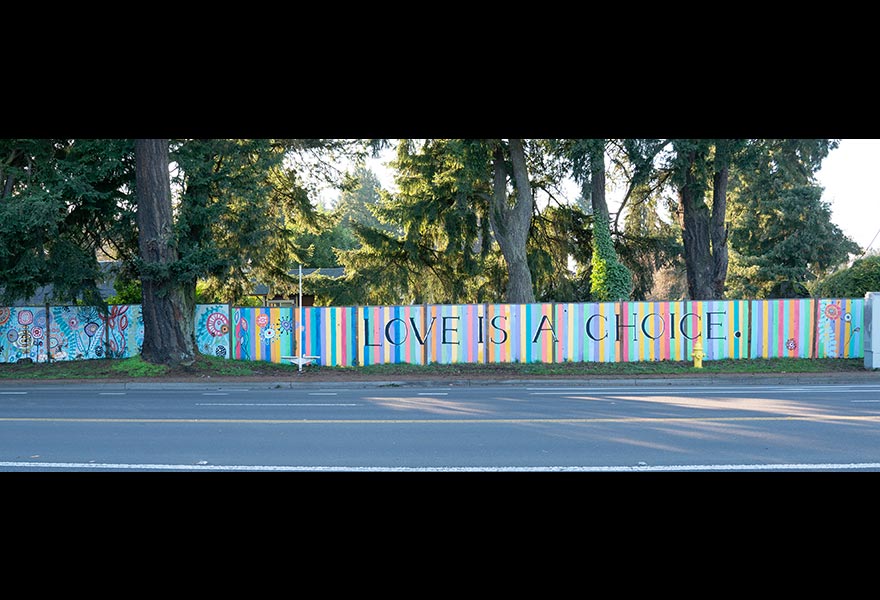 Transportation safety is a Choice. It must be a dedicated choice, made with focus and force, with buy in from all levels of the broader community.
The River and Garden District neighbors submitted numerous goals at their December meeting and ranked them later. "Increase road safety" rated third place. However, choosing a safe transportation system requires more than just a neighborhood organization setting a goal. Neighbors must actively choose safety, individually, and make it a community norm.
We all need to behave in a transportation-safe manner. We were all taught in grade school to stop, look, and listen before crossing the street. We know we need to wear light clothing, particularly at night when out walking or biking. Wear a reflective vest or reflective clothing at night, and carry a flashlight. We are required to have good lighting on bicycles, but it is often missing at night. You know the drill to observe safety precautions. This isn't rocket science. Just do it.
Various groups of people have to affirmatively agree that safety is important, make plans, and allocate money to complete the task. These groups include neighbors, people driving through the neighborhood, bicyclists on bike path or roads, people walking, city and county transportation planning departments, ODOT (Oregon Department of Transportation), city and county law enforcement, elected officials at the Metropolitan Policy Committee—which coordinates and prioritizes urban transportation projects utilizing state and federal transportation funding, Lane Transit District, and advocacy groups.
At least three factors are needed for safe transportation systems: Proper engineering of the environment; presence of law enforcement; and safety education.
Road design provides drivers with perceptions that they can speed or need to slow down. Landscaping, medians, and narrower lanes signal to drivers to drive carefully. More pedestrian crossings and signalized intersections along River Road and around the neighborhood would improve safety for pedestrians and bicyclists going to school, accessing businesses, or recreating. Neighbors and planners must work together, choosing safety first, to locate where improved intersections and crossings are needed.
An increased presence of law enforcement provides incentive to drivers to be more careful, taking an extra look before crossing an intersection or following the speed limit more closely.
Many agencies work to educate people about safe driving, walking, and bicycling. Safe Routes to School helps our community plan for pedestrian safety, and they educate our children and parents about the rules of the road. Better Eugene-Springfield Transportation persuaded the City of Eugene to adopt Vision Zero in 2015, which promotes the elimination of major traffic injuries and fatalities by 2035. Reducing speed limits on residential streets from 25 MPH to 20 MPH is one component of Vision Zero. You can support this effort by posting a free lawn sign that says, "20 is Plenty." (You can request on from eugene-or.gov/20isPlenty.) You can learn more about Vision Zero on the Eugene website.
How do we find a way to reach people who need information about choosing transportation safety? You probably are not the audience who needs education. But, you must know others who couldn't care less about transportation safety. How do you think they could be reached? Are they willing to be educated or do they have a false sense that they have the freedom to do anything they want? Is it a rational choice for them, or is it a strongly held emotional belief that can't be reached with facts? Your insights and suggestions would be really helpful in planning educational outreach.
We must be willing to spend a little extra money and time to make our transportation system safe. Are you willing to pay more taxes to design safer roads and intersections, put in sidewalks, protected bikeways, and adequate lighting? Are you willing to slow down, look both ways twice as you turn onto another road? Are you, as a pedestrian or bicyclist, willing to also look both ways twice before crossing the road?
Traffic crashes cause great suffering for injured people and the friends and families of those who die. The broader community suffers the loss of friends, family, and workers. The expense of just one death would pay for the installation of a pedestrian crossing with money left over. We are all needed to keep safety, first and foremost, in our minds. We will all be better off if we can trust others to make the safe choice. Make a pledge to care for your neighbors and the neighborhood by choosing to practice transportation safety.
---
Carleen Reilly has lived in the River Road neighborhood for over 40 years. She served on the RRCO board of directors from 2007-2013, and has been involved over the years with the Joint Strategy Team (JuST), the Santa Clara-River Road Outreach and Learning project (SCRROL), and the Santa Clara-River Road Implementation Planning Team (SCRRIPT)
She publishes a weekly e-newsletter called "River Road Community Resource Group Newsletter" that focuses on land use, transportation, parks and open spaces, economic development, and Community interests as they are related to neighborhood planning activities in conjunction with the Santa Clara neighborhood. If you would like to subscribe you can contact Carleen at: carleenr [at] gmail [dot] com.