Joshua Skov resigns from LTD board to join WSP USA
2 min read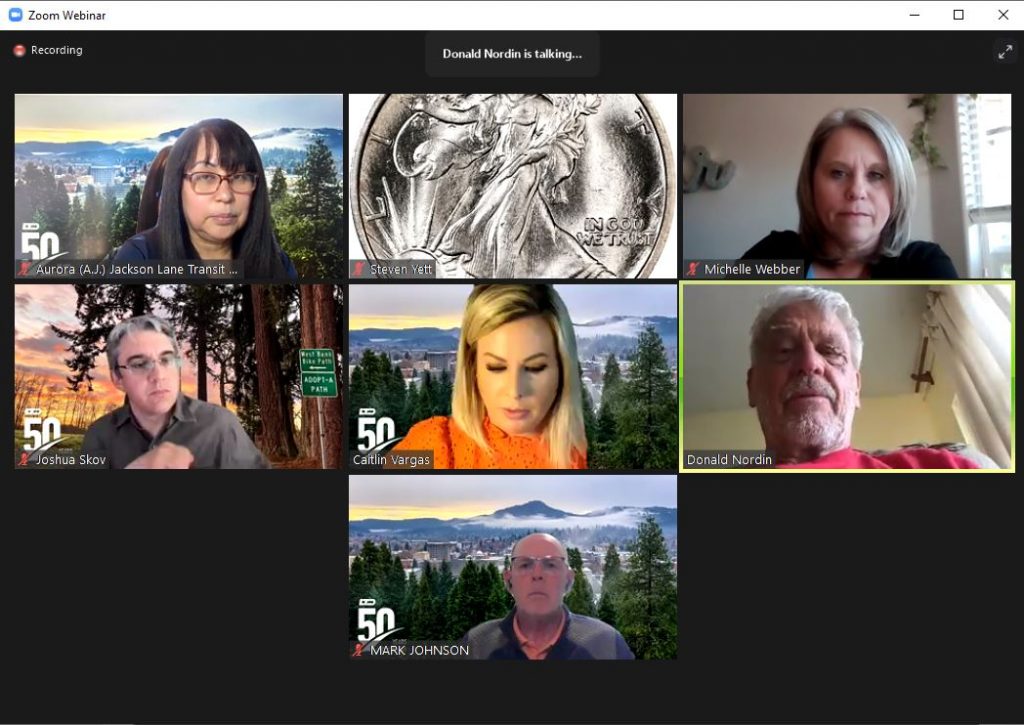 LTD Board Vice President and Subdistrict 5 representative Joshua Skov has resigned, as of Monday, July 19, 2021,
from the LTD Board of Directors. He is leaving for professional reasons, having just taken a senior position with
WSP USA in the firm's Sustainability, Energy, and Climate Change practice.
"I am grateful for the time at LTD, and it has been a privilege to serve as Governor Brown's appointee on the board," Skov said. "However, this new professional commitment will not allow me to continue putting in the necessary time to be an effective board member."
Skov helped to craft the agency's climate change policy, adopted unanimously by the board in 2020, including the procurement of electric buses. He was also an advocate of the strategic planning process that is now underway, and he served on the board's Contract Committee and Ad Hoc Sustainability Committee.
He has also been a major proponent of Transit Tomorrow, the stakeholder and planning effort to reconsider and update the agency's route structure.
"I'm excited about the climate and sustainability work by the agency," Skov said. "Now that LTD's climate priorities are enshrined in policy, LTD has clear direction to transform itself and work with partners to make transit a more central and effective part of our transportation system."
In addition to the role with WSP, Skov will continue as faculty in the Center for Sustainable Business Practices in the Lundquist College of Business at the University of Oregon.