Jackson Steps Down as LTD's GM
3 min read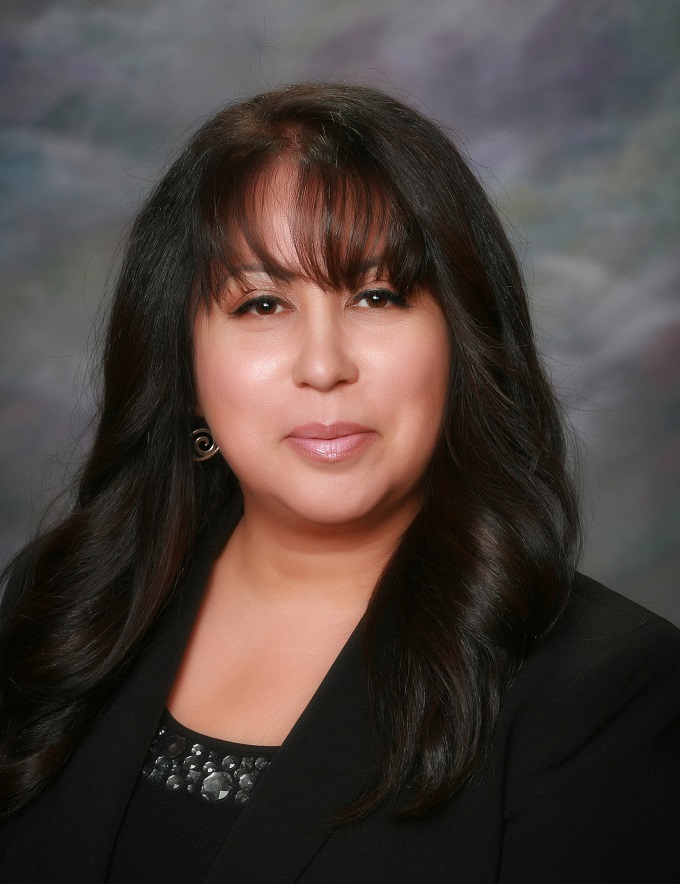 Eugene, Ore—(July 22, 2021)—Aurora (AJ) Jackson, Lane Transit District's (LTD) general manager for nearly six years, has announced she is leaving the District on Sept. 7, 2021, to enter the private-sector.
"It has been a privilege and an honor to work with LTD's dedicated transit professionals, passengers, business community, and the board of directors to find new and innovative ways to make public transit available to the greatest number of people throughout the District," Jackson said. "I am thankful for the opportunity to have served the District and want to thank all my LTD colleagues and community members for their support throughout the years."
Jackson was named LTD's general manager in October 2015, after a year-long national search. Previously, she was the general manager of Montebello Bus Lines in Montebello, California, where she began her career as a bus operator working to pay her way through the University of Laverne. Over the course of her career, Jackson was promoted to multiple positions in senior management, including serving as assistant transportation manager for two divisions of the Los Angeles County Metropolitan Transportation Authority. She returned to Montebello in 2008 to serve as its leader.
"AJ has done an excellent job navigating the District through the pandemic, wildland fires, and a mostly sluggish local economy," said Caitlin Vargas, president of the LTD Board of Directors. "Through it all she maintained grace and focus to lead the District to do what was best for its employees, taxpayers, passengers and the entire community. AJ can leave the District knowing it is in better condition than when she arrived."
During Jackson's tenure, LTD secured more than $200 million in state and federal funding to build multiple capital projects, including completion of the EmX West bus rapid transit project that has added connectivity throughout the Eugene and Springfield metro area and the new Santa Clara Transit Station. Other projects completed under Jackson's tenure include: Glenwood's McVay Station, replacement of an aging fossil-fuel fleet with 30 electric buses, implementation of new student and low-income fair subsidy programs, introduction of two new electronic fare systems, and launching of two exciting mobility-on-demand (MOD) pilot projects branded Em-Go.
Evidence of LTD's national prominence was noted during Congressman Peter DeFazio's (D-Springfield) and U.S. Transportation Secretary Pete Buttigieg's recent tour of the District's electric buses. The Secretary told Eugene's The Register-Guard<https://www.registerguard.com/story/news/2021/07/14/infrastructure-legislation-buttigieg-defazio-lane-transit-district-eugene-invest-in-america-act/7954004002/>, that LTD is a national leader in reducing carbon emissions by beginning to electrify its fleet.
Administratively, under Jackson's leadership, the District adopted its first Strategic Business Plan, a Climate Action Policy, and received high marks for its financial reporting from independent and government agency auditors, including a recent Federal Transit Administration Triennial Review that found no deficiencies in 21 key compliance areas.
In addition, LTD was recognized by the American Public Transit Association for its safety record and by the Community Transportation Association of America (CTAA) for its service animal program. The Springfield Area Chamber of Commerce and the Eugene Area Chamber of Commerce recently recognized LTD's leadership and employees for their community-wide response during the COVID-19 pandemic. Jackson's work at LTD has not gone unnoticed as The Portland Business Journal<https://www.bizjournals.com/portland/news/2021/04/09/women-of-influence-2021-aurora-jackson.htm> recently named her a "Woman of Influence" in Oregon.
"The LTD Board of Directors will be looking for a general manager who can build on the District's leadership in addressing climate action opportunities, financial reporting, and strategy," Vargas said. "We are a transit district on the move to better serve more members of our community through initiatives that reflect LTD's mission, vision, and values."
Vargas added, "LTD's Board of Directors will name an interim general manager in the coming weeks and begin a national search to find Jackson's replacement in late 2021."
###
About Lane Transit District (LTD)
LTD provides more than 10 million boardings per year on its buses and EmX Bus Rapid Transit line in Lane County, Oregon. Encompassing the Eugene-Springfield metro area, LTD is a special district of the State of Oregon and led by a seven-member board of directors appointed by Oregon's governor. LTD also operates RideSource, a paratransit service for people with disabilities, and numerous transportation options programs to promote sustainable travel county wide.
[cid:BC6E7106-343D-4543-9D63-FBE8C3F40776@dorm.nwcu.edu]