Coquille Tribal Community Fund offering grants
2 min read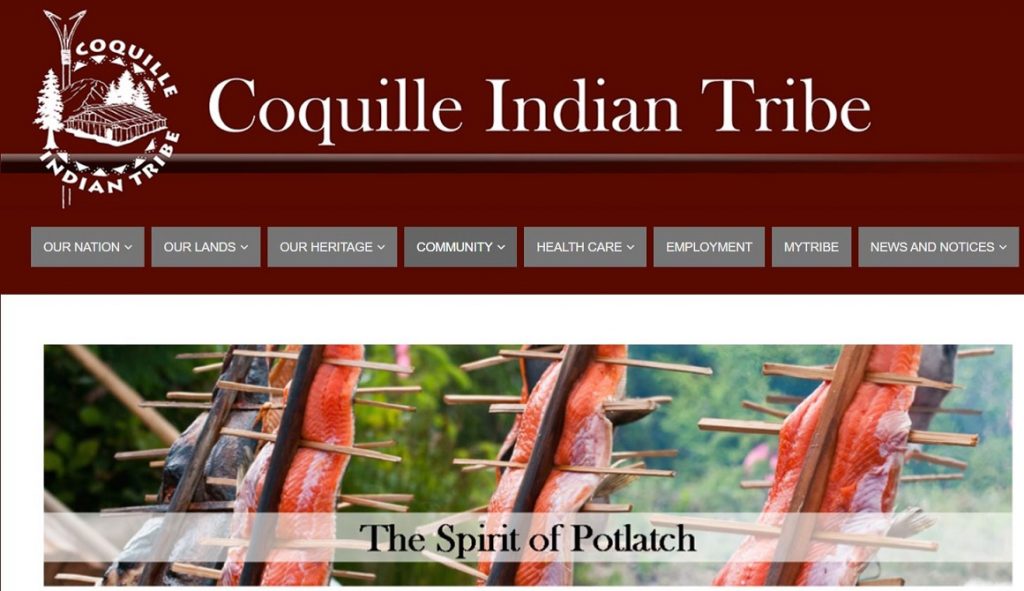 NORTH BEND – After focusing on pandemic-related projects in 2021, the Coquille Tribal Community Fund will return to supporting a broad range of community programs in 2022.
"We felt the need to assist the local COVID-19 response last time," said tribal Chairman Brenda Meade. "In our new grant cycle, we'll still consider COVID-related projects, but we also want to serve a variety of community needs."
The tribe shared $266,107 with more than 60 community organizations and projects in southwestern Oregon in 2021. All the 2021 grants targeted pandemic-related expenses of local and regional organizations. The grant recipients included food pantries, homeless programs, museums, community centers, veterans groups, services for children and even a couple of music programs.
"It's a huge privilege to be able to help so many outstanding organizations and projects," Chairman Meade said.
The biggest share of the money, about $97,000, went to Coos County organizations. Lane County groups received about $52,000, Jackson County $44,000, Douglas County $33,000, and Curry County $33,000.
In Lane County, the money supported the following organizations:
Beacon of Hope Alano Club received $2,000 for operating costs.
Bridgeway House received $5,000 to buy laptops and tablets for hybrid learning.
Eugene Science Center received $5,000 to help reopen the center and resume STEM education.
Every Child Lane County received $5,000 to supply beds, bedding, car seats and cribs to vulnerable families.
Florence Food Share received $1,080 to replace canopies.
Junction City Local Aid received $4,000 for food items and staffing.
Kids FIRST received $5,000 to support a mental health program.
Oregon Coast Military Museum received $3,000 to upgrade lighting.
ShelterCare received $5,000 to help install ductless heating and cooling.
Springfield Young Readers received $2,500 to buy and ship books.
SquareOne Villages received $9,000 to add electrical wiring and wall heaters at Opportunity Village Eugene. 
Lane Senior Support Coalition Corp. received $5,000 to help low-income seniors. 
The five counties make up the Coquille Tribe's congressionally designated service area, based on significant populations of tribal members living in each county.
The grants are funded by a share of annual revenue from The Mill Casino-Hotel & RV Park in North Bend. The tribal fund is one of southwestern Oregon's leading sources of community grants, distributing more than $7 million over the past two decades.
The fund will accept letters of inquiry for its upcoming grant cycle during September and October from organizations in all five counties. As in years past, the 2022 grants will focus on seven categories: education, public safety, arts and culture, environment, historic preservation, health and gaming addiction.
"We give big grants and little ones," said Jackie Chambers, the fund's administrator. "We encourage all kinds of projects and programs to apply."
Letters of inquiry for the 2022 grants are due Oct. 31. Organizations whose letters are accepted will be invited to submit formal applications by Nov. 30. Grants will be announced in late February or early March.
For more information, visit the tribal fund website at www.coquilletribalfund.org, or email Jackie at jackiechambers@coquilletribe.org or (541) 756-0904, ext. 1201.