Oregon school bus route helped inspire Sen. Wyden's DASH Act
6 min read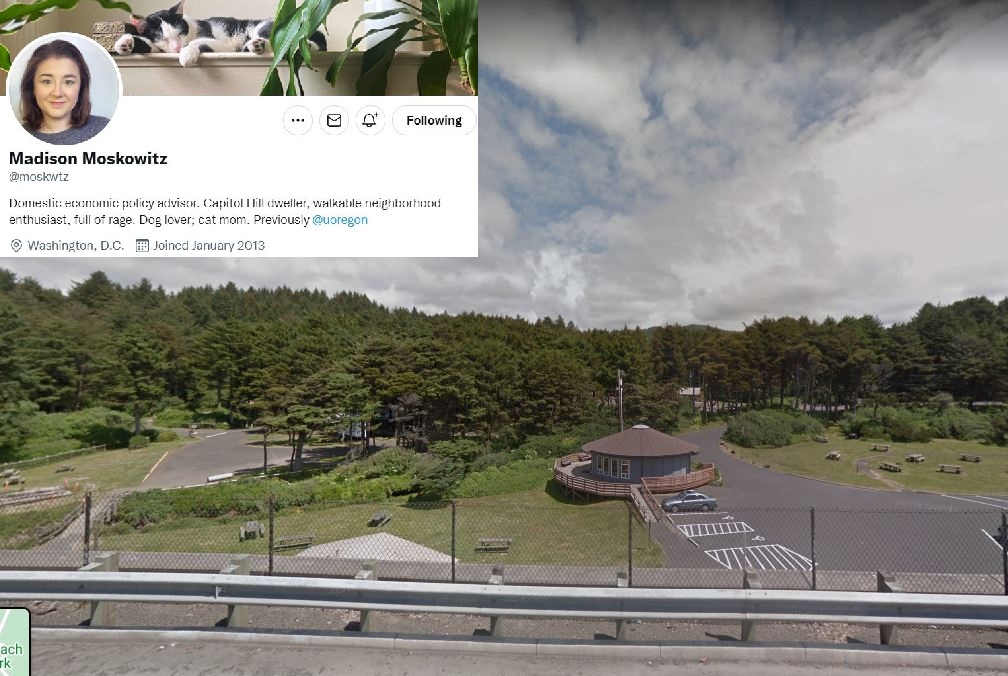 Julie Lambert: Now here's a topic that you'll be hearing about more in the news. Oregon Senators Ron Wyden and Jeff Merkley have new legislation championing affordable housing ownership and ending homelessness. This new legislation is intended to address America's crisis of housing availability and affordability by reducing shortcomings of current housing policies and funding levels.
Senator Ron Wyden's DASH (Decent, Affordable, Safe Housing) Act will make a generational investment to end childhood homelessness and tackle the housing affordability crisis by issuing housing choice vouchers to all families with children, greatly increasing the production of deeply affordable housing for families exiting homelessness and reform the low house income tax credit.
Senator Merkley's Affordable Home Act will invest $40 billion per year in the National Housing Trust Fund, lower the cost of housing so everyone can afford a place to live and build an emergency housing program to deploy resources during large-scale disasters like wildfire.
Here's Madison Moskowitz, domestic policy advisor to U.S. Senator Ron Wyden, to speak more on this issue.
[00:01:15] Madison Moskowitz: So I am Senator Ron Wyden's domestic economic policy advisor. I cover housing and homelessness economic development and other issues in his D.C. Office. About two weeks ago, Senator Wyden officially introduced legislation called the Decent, Affordable, Safe Housing For All Act. He calls it the DASH Act. And this is legislation that is pretty unprecedented. I know we're all tired of that word. But it's pretty unprecedented in terms of the impact it would have on the housing stability of Americans across the country. It would effectively end homelessness and build about 3 million units of new housing over the next 10 years.
And I know, the first question that I usually get when talking about the DASH Act is, 'Okay, well, is that really going to pass? Is that something that's going to happen?' And I want to start by saying that right now with the Build Back Better agenda that Senator Wyden is pushing with the Democratic Caucus, that legislation, if it passes will include $24 billion of vouchers specifically for people experiencing homelessness. And this is part of the DASH Act. So we're staring down a very real huge opportunity to really make an impact and provide housing stability for folks who haven't had it in the past.
So the biggest part of the DASH Act are these vouchers. Housing choice vouchers, as we know, are really incredible tools to help people stay housed. And the DASH Act would provide a housing choice voucher to everyone experiencing homelessness and everyone at risk of homelessness. Right now, HUD says that the definition of experiencing or at risk of homelessness is somebody below 30% of the area median income. The DASH Act would expand that up to 50%. It provides a pretty broad eligibility and it prioritizes families and unaccompanied youth under age 25, because we know, and is that the number one predictor of someone experiencing homelessness as an adult is if they themselves are homeless as a kid. The DASH Act takes aim and says in the strongest and wealthiest nation in the history of the planet, it is unacceptable that we allow kids and families and anybody to not have a roof over their head.
This legislation was driven by Senator Wyden, learning that in Beverly Beach, on the Oregon coast, that the Newport schools actually started to send their school bus through the state park there, because there were so many school aged kids that needed to go to and from school every day that they would pick them up from the state park and at the end of the day, they would drop them back at the state park.
And Senator Wyden just sat on this story and thought, we're asking these kids to show up in school every day, do their homework, be prepared to learn and to thrive. And we're asking them to do all of that in a tent?
The DASH Act would provide all of these vouchers five years and effectively end homelessness, which is a priority that's shared by all of the Senate Democrats. President Biden is fully behind this proposal as well, because we know that you can't just house somebody and call it good. The DASH Act would provide really serious level of investment to supportive services and wraparound services that we know are really essential for housing stability.
So this looks like ensuring connection to healthcare, nutrition services. Things like getting your GED or getting credit recovery. Those types of services are so essential to supporting people. So the DASH Act would fully fund homeless assistance grants. That's continuum of care funding and it would change the entire landscape of how COCs are funded. Right now, I know for a fact that COCs are scraping around for dollars. A lot of folks are volunteering their time to support people experiencing homelessness.
The DASH Act would totally change that and instead would fully fund every COC. Whatever they need would be funded and that means connecting folks to services or providing those services themselves. And it would require COCs to connect with other community organizations, folks on the ground, who are already doing the work as well. And that's just incredibly important because those services are what we know keeps people housed.
It would also provide with each voucher, an increased administrative fee that would allow public housing agencies to hire service coordinators to make sure that every voucher recipient could be connected to services. So I talked about connection to healthcare— that could mean enrollment in Medicare, Medicaid, SNAP, or TNF, other economic assistance programs, credit counseling, or housing counseling, education services, and transportation to transportation, to the doctor, or, to their religious organization of choice, whatever people need. We think it's really important that all of those services are tied in these vouchers and that funding can't be torn away by politicians in Washington, deciding they don't want to fund it this year. That, so it would be permanent funding that isn't subject to political winds.
So also another 1% vacancy rate. Even if you provide somebody a voucher, that doesn't guarantee that they're going to be able to find a home that works for them or their family. So the DASH Act would invest a hundred billion dollars in the Housing Trust Fund. The Housing Trust Fund is a relatively new program that came out of the financial crisis of 2008. It's funded by Fannie Mae and Freddie Mac. This legislation, what the housing trust fund does, is builds contributes to building affordable rental housing for people below 30% of AMI— area median income. We know that the biggest gap in housing that's available right now is to the lowest income people.
And so this a hundred billion dollars would go towards building affordable rental housing, estimated that that would build over a million new homes in the next 10 years. And there's also a provision that requires building a three bedroom or larger units, because we know that a lot of people who have bigger families are often very overcrowded, and especially as we're in the midst of a pandemic, we want to avoid that overcrowding. And so building those bigger units, three, four, or five bedroom units are really important. So there's no time limit on that construction, but the states that receive dollars are required to establish projects within three years.
So that would expedite the construction of this funding and go hand in hand with the goal to get all of these vouchers out.
The legislation would also provide a capacity investment, basically extra funding for technical assistance or administrative purposes for public housing agencies, COCs, state housing agencies and the regional HUD offices so that everyone who's doing this really important work has the resources that they need to be able to reach out and get help.
[00:09:26] Julie Lambert: And that was Madison Moskowitz giving us a preview of the DASH report. And this is Julie Lambert for KEPW Radio News, Eugene's Resistance Radio.