Help our kids: Consider working with 4J
1 min read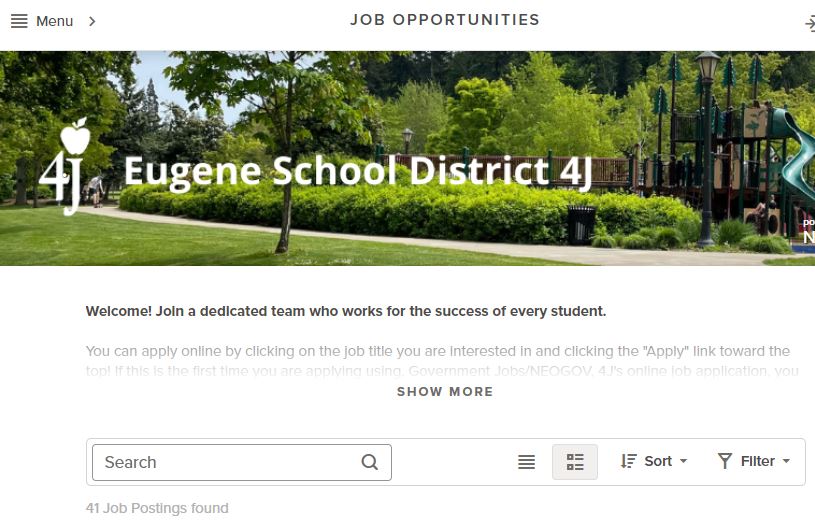 Do you want to help kids and your community? Consider working with the Eugene School District 4J!
4J has many part-time and full-time school support staff positions open, including classroom, school building and food service assistants, bus drivers and aides, nurses, and more. Some positions offer evening hours or part-time school day schedules, to fit your life and responsibilities.
The list of jobs at 4J on Oct. 12 included 41 positions, from Assistant Boys Basketball Coach – North Eugene High School through Warehouse Operations Assistant.