Eugene would benefit 'for generations' from riverfront Science Center at EWEB site
3 min read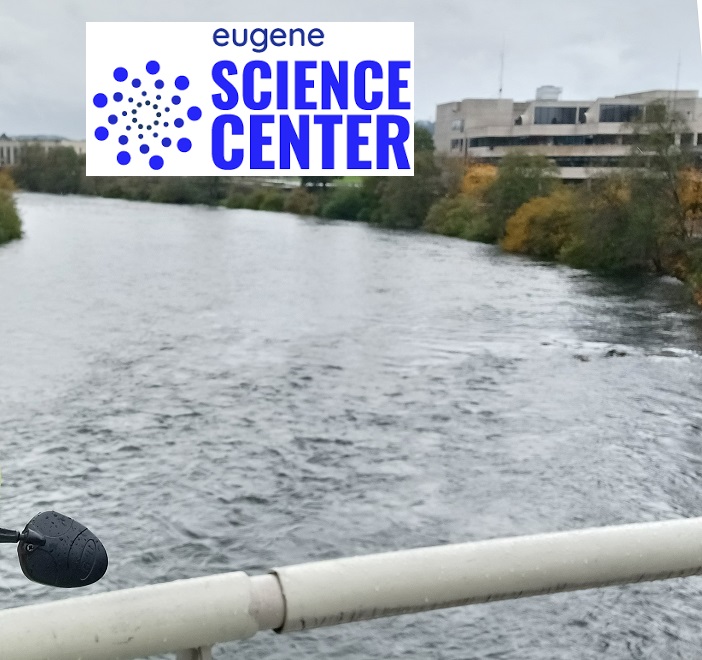 Tim Scott wants to transform the EWEB riverfront buildings into one of the best science centers in the world.
[00:00:06] Tim Scott: Hello. My name is Tim Scott. I'm the executive director of the Eugene Science Center. I'm calling today to highlight this amazing opportunity we have to transform the EWEB administration buildings into a world-class science center. And I'm not using the term world-class lightly. We truly do envision creating a world-class science center that will serve our community for many generations to come.
[00:00:26] I do have experience transforming science centers and aquariums in order to have a greater impact on their community. I began my museum career in 1996 and I've worked on a few multi-million dollar renovations and expansions, the largest of which was a $30 million renovation of the Virginia Aquarium— a project similar to this one, where we transformed the interior of an old building to create all new exhibit experiences.
[00:00:50] I moved to Eugene in 2016, not to maintain the status quo of what was then called the Science Factory. I saw extreme potential in our community and I've sent work to transform the Science Factory into the Eugene Science Center you can experience today.
[00:01:05] But I live in south Eugene and every day I would drive by he web imagining the possibilities and knowing that of all the places in Eugene, these two buildings connected by a really cool sky bridge could become one of the best science centers in the world. One that complements all of our local world-class facilities, such as the Hult Center, the Knight Science Campus, Fifth Street Market, the new Hayward Field and the future riverfront development. And now this dream can finally become a reality.
[00:01:32] We envision a community science center that is not just for families, students or children, but for everyone in our community. This new centralized location would make us more accessible and the additional space would allow us to provide more services for our community members with increased field trips, camps, afterschool programs, special events, adult night, even things we haven't even thought of yet because we've been so spatially constrained. We would become a destination for out-of-town visitors who would further support other businesses, such as hotels, restaurants, and stores.
[00:02:04] Transforming the EWEB buildings into the new Eugene Science Center would be transformative for our community. It's an investment that would continue to benefit our community for decades upon decades. OMSI was given this opportunity in 1992 and just look at the impact they've had on Portland and beyond. This is our one chance to do something similar, if not better, in Eugene and I'd love to just sit down and talk about possibilities with all of you at one point to see if we can work together to make this dream a reality.
[00:02:33] EWEB's core values of sustainability, clean water and community align with our core values. We both want to support and improve our community. We know we have a lot of work to do to make this happen, but if given the chance and when we are successful, our community will continue to reap the benefits for many generations.
[00:02:52] John Q: Tim offered public comment at the EWEB meeting Nov. 2.