Long Tom Watershed Council offers winter waterfowl walk Feb. 24, 3 p.m. to 5 p.m.
2 min read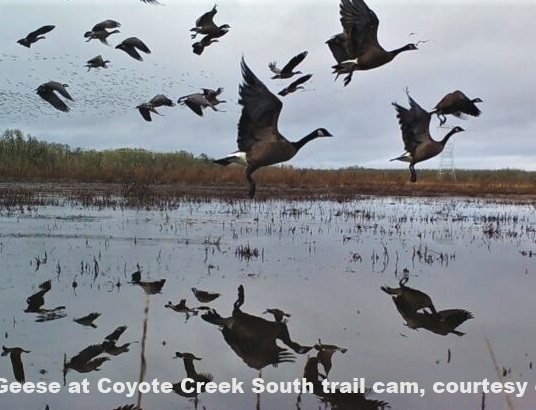 The Long Tom Watershed Council invites you to enter your name in a drawing for a limited attendance, RSVP-only guided walk on Thursday, February 24th, 3 – 5 p.m., at the Fern Ridge Wildlife Area.
Winters in the Willamette Valley are often marked by the sound of geese honking overhead or the sight of them swimming alongside the bobbing shapes of ducks in our ponds and wetlands. Over 20 species of ducks and geese inhabit our area this time of year — from diminutive dabblers like the green-winged teal to the elegant and enormous tundra swans. The Fern Ridge Reservoir and surrounding area, in particular, provides important habitat for thousands of migrating winter waterfowl, as well as recreational opportunities for hunters and bird watchers.
LTWC is teaming up with our partners at ODFW and Ducks Unlimited to offer a special opportunity to observe and learn about migrating waterfowl in the Long Tom Watershed at the Fern Ridge Wildlife Area (FRWA), just a few miles west of Eugene. FRWA is typically closed during this time of year to the public to minimize the impacts of repeated human disruption to migrating waterfowl. ODFW has granted LTWC special permission to host this walk.
Attendees will learn about waterfowl species, habitat, and conservation in the Willamette Valley and the Long Tom Watershed, and the importance of management at sites like the FRWA as well as on private properties through voluntary restoration projects to sustaining waterfowl. Also learn about rare species like the Dusky Canada Goose, as well as how climate change is having impacts on waterfowl migration patterns and timing.
Speakers will include: Kelly Warren (Ducks Unlimited), David Speten (ODFW), and Jed Kaul (LTWC).
People of diverse ages and ambulatory abilities can enjoy this walk, less than a mile, on largely flat ground over a trail. Register by Monday, February 20th to enter your name in the drawing at: www.longtom.org/waterfowlwalk . Thirty drawing winners will be notified on Tuesday, February 22 with details of exact location and other information regarding COVID protocols for this walk.
Questions: lorette@longtom.org