Sen. Wyden, Senate Finance take on youth mental health crisis
6 min read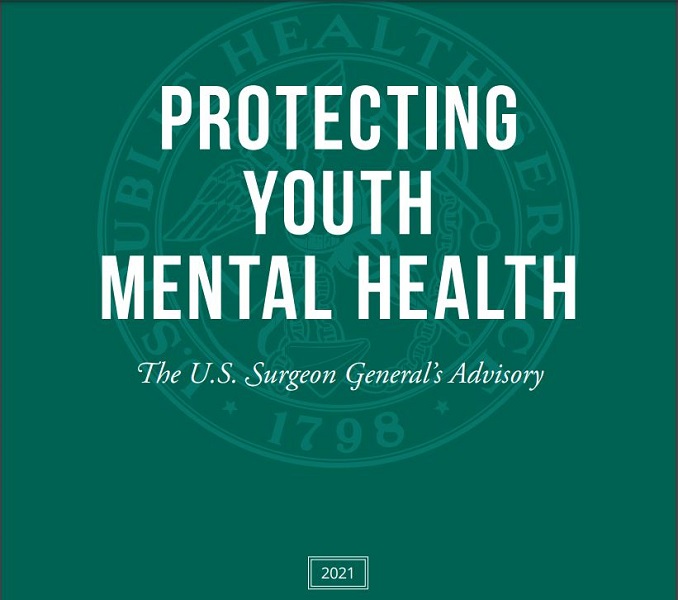 The Senate Finance Committee tackles the mental health crisis. The committee chair, Sen. Ron Wyden:
[00:00:06] Sen. Ron Wyden: It is our hope that this morning's hearing on the state of mental health for our youth serves as a wakeup call. Millions of young Americans are struggling under a mental health epidemic; struggling in school, struggling with addiction or isolation, struggling to make it from one day to the next. Our country is in danger of losing much of a generation if mental health care remains business as usual.
[00:00:42] John Q: Sen. Wyden said the COVID pandemic made everything worse.
[00:00:46] Sen. Ron Wyden: Diagnosing an issue and getting the right care for young people was plenty hard before anybody ever heard of COVID-19. The crisis is significantly larger today. Kids are feeling isolated. Depression is up. Suicide attempts are up. An estimated 140,000 kids have lost a parent or a caretaker to COVID-19. That number will continue to rise. The bottom line: Every loving parent wants what's best for their child. So as a nation can't we come together and show the same level of concern for our young people?
[00:01:24] And that's why having Dr. Murthy here is so valuable. Because he put out at the end of the year a clarion call to the country to come together, recognize how serious this is and take it on. So we're very fortunate to have him. He's been a crusader for improving mental health care for our kids. He spent some time in Eugene, Oregon, where of course our now-famous CAHOOTS program that brought the other mental health providers and law enforcement people to tackle mental health got started. And Dr. Murthy is going to help us attack the challenge from all sides, including how to help families navigate a broken, complicated mental health care system. How to respond to a young person in crisis without demonizing them or criminalizing them. How to build on what's proven to work when it comes to health care for kids, specifically CHIP and Medicaid.
[00:02:24] And Dr. Murthy is the nation's doctor. He is the Vice Admiral of the US Public Health Service Commissioned Corps. This is his second tour in the role, serving as Surgeon General from 2014 to 2017. During that time, he undertook initiatives to address Ebola and Zika, the opioid crisis, and the growing threat of stress and loneliness to Americans' physical and mental health. So Dr. Murthy, thank you for joining us.
[00:02:51] Surgeon-General Dr. Vivek H. Murthy: Well, thank you so much for that kind introduction, Chairman Wyden, and to you,to Ranking Member (Sen. Mike) Crapo, to members of the committee, just thank you for the opportunity to be here today and to speak with you. I have the privilege of speaking to you today as the Surgeon General of the United States and as a Vice-Admiral in the Public Health Service Commissioned Corps, one of our eight uniform services in the U S. government.
[00:03:13] And I'm most importantly here as the father of two young children. I'm deeply concerned, as a parent and as a doctor ,that the obstacles this generation of young people face are unprecedented and uniquely hard to navigate, and the impact that's having on their mental health is devastating.
[00:03:29] There are a number of longstanding preventable factors that are driving this crisis. The recent ubiquity of technology platforms, especially social media platforms, have had harmful effects on many children. Though undoubtedly, they serve as a benefit to the lives of many in important ways, these platforms have also exacerbated feelings of loneliness, futility, and low self-esteem for some youth. They've also contributed to a bombardment of messages, both via traditional and social media, that undermine this generation's sense of self-worth. Messages that tell our kids with greater frequency and volume than ever before that they are not good-looking enough, not popular enough, not smart enough, not rich enough. Simply not enough.
[00:04:12] Similarly, while bullying has always been a problem, cyberbullying has expanded the playing field. Anyone, anywhere, anytime can be tormented or be a tormentor. And meanwhile, progress on the issues that will determine the world this generation will inherit—like economic inequality, climate change, racial injustice, LGBTQ rights, the opioid epidemic, and gun violence—feels too slow.
[00:04:39] It's undercutting the fundamental American promise for many of our children: their hope in the possibility of a better future. All of these factors affecting youth mental health were true before the COVID-19 pandemic. But the last two years have dramatically changed young people's experiences at home, at school, and in their communities.
[00:04:57] It's not just the unfathomable number of deaths or the instability. It's also the pervasive sense of uncertainty and the nagging sense of fear. It's the isolation from loved ones, from friends, and from communities at a moment where human support systems are irreplaceable and more needed than ever before.
[00:05:15] But at the heart of our youth mental health crisis is a pervasive stigma that tells young people, they should be embarrassed if they are struggling with depression, anxiety, stress, or loneliness. It makes a human condition feel inhuman.
[00:05:29] John Q: Dr. Murthy said the statistics are staggering.
[00:05:32] Surgeon-General Dr. Vivek H. Murthy: In 2019, the year before the pandemic, one in three high school students reported feeling persistent feelings of sadness or hopeless up 40 percent, 40 percent from a decade prior.
[00:05:44] From 2011 to 2015 youth psychiatric visits, emergency departments for depression, anxiety, and behavioral challenges increased by 28 percent.
[00:05:54] Between 2007 and 2018 suicide rates among youth aged 10 to 24 increased by 57 percent, a total of 65,026 young people lost.
[00:06:07] As devastating as these numbers are, the real tragedy is that we are failing as a country to adequately respond to them. Even before the pandemic, we were not doing enough to provide adequate care and treatment options in every community. And COVID-19 has only made that disparity worse. We are not doing enough as a country to build and maintain a sufficient and diverse mental health workforce. And we are not doing enough to integrate our mental healthcare system with the rest of the healthcare system, particularly primary care. We are not as a country doing enough to prevent, not just treat this crisis. Many mental health challenges first emerge early in life and study suggests that the average delay between the onset of mental health symptoms and treatment is 11 years, 11 long confusing, isolating and painful years. Now we have an opportunity and I believe that responsibility to make change happen.
[00:07:02] John Q: Two months ago, the Surgeon General issued an advisory on youth mental health. Summarizing its policy recommendations on February 8th, Dr. Murthy.
[00:07:12] Surgeon-General Dr. Vivek H. Murthy: First, ensuring that every child has access to high quality affordable, culturally competent mental health care. To do this, we must make sure that children are enrolled in health care coverage. We also need to expand our mental health workforce to recovery coaches and peer specialists. And we need to make sure care is delivered at the right place and right time, whether that's in health care settings or community-based settings like schools, in-person or through telehealth.
[00:07:38] Second, focusing on prevention by investing in school and community-based programs that have been shown to improve the mental health and emotional wellbeing of children at low cost and high benefit. And that must go hand-in-hand with continuing to address the systemic economic and social barriers that contribute to, and create the conditions for, poor mental health for young people, their families, and their caregivers.
[00:08:02] Third, we need to better understand the impact that technology and social media have on mental health. At a minimum, if technology companies are going to continue to conduct a massive national experiment on our children, then public health experts and the public at large must be the ones to analyze the data, to draw conclusions and to draft recommendations, not the companies alone.
[00:08:26] The final recommendation concerns individuals and community engagement—the role that we each have to play in overcoming the stigma associated with mental illness and with seeking help. No child should feel ashamed of their confusion, their isolation, and no one should feel too ashamed to ask for help.
[00:08:43] John Q: The Finance Committee is pairing up senators to craft bipartisan legislation and create new workforce opportunities in addressing the youth mental health crisis.