A3 senior organizes May 21 grieving event
3 min read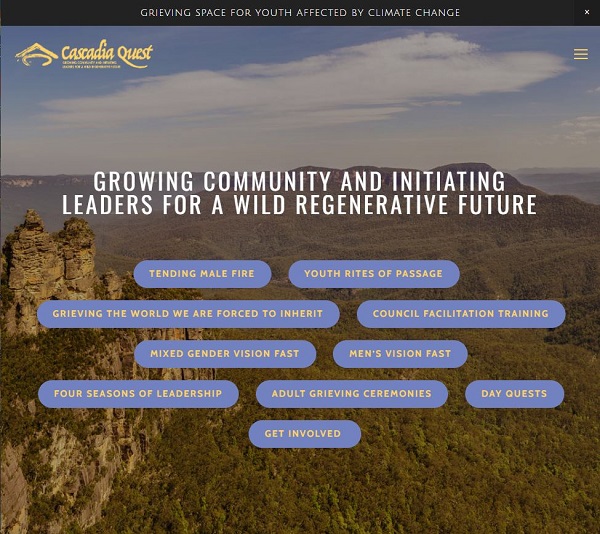 Free event for teens and young adults impacted by the climate crisis
A free all-day event on Saturday, May 21 will provide a shared space for 15-22 year-olds to freely express their grief.
Today's young people bear a heavy weight for a world they didn't create.
This grieving space, led by youth with the support of their adult mentors, is a safe place to begin to unburden that weight, in order to feel lighter and more capable of responding.
"As we're becoming adults, as we're becoming teens, we are saying, 'Wait, this is really bad,' and it's really in our face," says Surya Miller, a senior at Academy of Arts and Academics (A3) who decided to organize the event for her senior project.
Miller is the lead organizer and is joined by four of her peers with support of mentors from Cascadia Quest, a local nonprofit.
Miller says many of her peers are feeling the burden of the climate crisis, especially when they think about the future.
They know they might have fewer opportunities than other generations coming into adulthood because "we don't have as much time without the climate crisis being right on top of us." They also talk about having children and what could happen to people who they bring into the world.
"If we've only got three years until there is a tipping point, how do we take care of ourselves and other human beings brought into this world?" she asks.
It's easy to feel despair in the face of so much uncertainty. Grieving is the process of letting go of feelings related to loss and change, such as sadness, despair, anxiety, anger, rage, stress and more.
"Society often tells us to hide or push down our grief but this just leads to feeling worse," says Rob Miller, Surya's father and executive director of Cascadia Quest. "Letting go of grief in a healthy way frees up energy to take action for a better world, and simply allows more room for happiness," explains Rob.
"This will be a space just to be human with other people. There are not many places where you can just be. There's always some sort of expectation of what you should be like, or what you should be doing, or what you should be saying. It's a place to be able to release," says Surya Miller.
Surya Miller (A3) is organizing the event in collaboration with Elana Brown, Collen Swafford (OSU), Eli Panero (UO), Sasha McArthur (LCC), and Robert Miller and Nicole Medema of Cascadia Quest.
Participants is limited to 30 participants ages 15-22.
This event is made possible through the Oregon Community Foundation's K-12 Summer Learning Fund.
Cascadia Quest is a 501 (c) 3 nonprofit based in Eugene, Oregon that offers wilderness rites of passage programs to youth and adults in the Willamette Valley and beyond as a catalyst for a whole, healthy, and truly sustainable society.
For more, contact Cascadia Quest, 31740 Owl Rd., Eugene, OR 97405, or see CascadiaQuest.org.