Good news: #1 and #2 bottles, jars, and jugs accepted for recycling
1 min read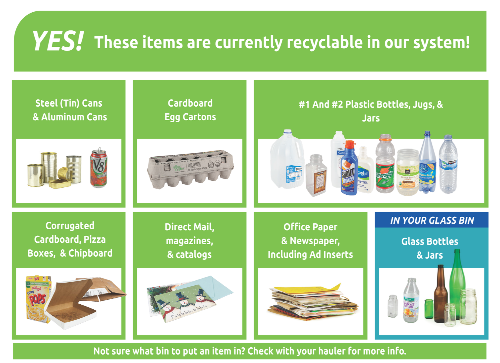 The Southeast Neighbors Environmental Stewardship Committee is happy to share good news on recycling.
Starting June 1, 2022, many Lane County residents with curbside recycling carts and customers at ALL Lane County transfer stations can add #1 and #2 bottles, jars, and jugs to their recycling.
Items must be clean, dry, and larger than a tennis ball. Be sure to check the shape and number. Also, check with your local hauler to verify these new changes.
For more information, see the Lane County website: https://www.lanecounty.org/cms/One.aspx?pageId=15779139,
Or see the City of Eugene website: https://www.eugene-or.gov/427/Recycling-and-Solid-Waste.
An online database offered by Lane County lets you check whether specific materials are recyclable:
https://www.lanecounty.org/cms/one.aspx?pageId=15779129
Recycling in Southeast Eugene is one of the active discussion topics at the SEN ESC.
The mission of the Environmental Stewardship Committee is to responsibly enhance and improve livability through care for the natural environment focusing on education, advocacy, and community involvement. Discussion topics at past meetings have included:
Amazon Creek restoration
Recycling options
Native landscape preservation
Maintaining/creating a fire-safer landscape
Community garden development
Climate associated livability issues
Leaf blower study group
All ideas are welcome and the ESC is open to all that are interested.
The group is currently meeting in person at 10 a.m. every third Tuesday at Hideaway Bakery.
For more information, see the Southeast Neighbors calendar. https://southeastneighbors.org/calendar.