Farewell celebration June 16 for 73-year-old Camas Ridge school building
3 min read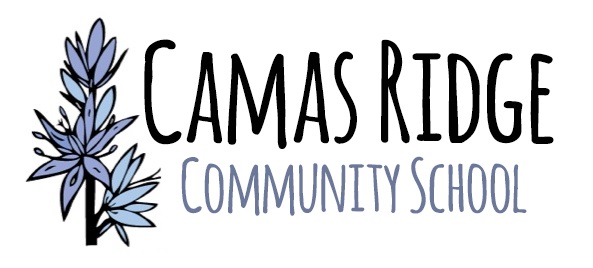 For more than 70 years, the elementary school building at 29th and University Street in South Eugene has nurtured generations of students and been a well-loved presence in the neighborhood that surrounds it.
It's now time to say farewell to the old building, knowing that a new state-of-the-art school building soon will rise in the same spot for future generations of students, teachers and neighbors.
The whole community is invited to come together for a farewell celebration on Thursday, June 16, from 4:30 p.m. to 7:00 p.m. at the old building, 1150 East 29th Avenue.
This summer, construction crews will remove the old elementary school building which has stood since 1949—known as Harris Elementary School for its first 60 years and as Camas Ridge Community Elementary School since 2009. Construction of the new school in the same location will begin this fall and last two years.
During construction, students and staff will temporarily relocate to the school building at 29th and Lincoln. They will move back into a new high-quality modern school building in the fall of 2024, thanks to voters who approved the 2018 school bond measure.
To honor the history of the old building and the memories its halls contain, Camas Ridge is inviting current and past Camas Ridge, Harris and Eastside students, families, staff and neighbors to say goodbye to their old schoolhouse before it's gone.
Please join the Camas Ridge community and friends for an evening of celebration and remembrance, honoring the past 73 years in the current school building. Drop in and join the celebration: Share memories, snap selfies, see friends and teachers, and sneak a peek at some Camas Ridge classrooms one last time.
About the existing school building
The school building at 1150 East 29th Avenue was constructed in 1949 and originally housed Harris Elementary School. In 2008, Eastside Alternative Elementary School moved from where it was co-located with the former Parker Elementary School (now the home of Charlemagne French Immersion Elementary School) to co-locate with Harris Elementary School. The following year, in 2009, the Harris and Eastside programs merged and the neighborhood school was renamed Camas Ridge Community Elementary School.
About the new school building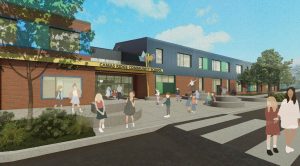 Local architect firm Pivot Architecture designed the new building, based on districtwide community-developed visioning and planning, and with community feedback from students, parents, staff and neighbors informing revisions and refinements of the school design at each design stage.
The new Camas Ridge Elementary School is designed for safety and security, efficiency and sustainability, and modern teaching and learning. Thanks to the 2018 school bond measure, the new school building will be a high-quality learning environment for students now and for generations to come.
About the school bond measure
In November 2018, voters in Eugene School District 4J resoundingly passed a $319.3 million school bond measure to provide funding for capital improvements at every 4J school and for every 4J student, including replacing three of the district's oldest school buildings with new buildings and expanding 4J's largest elementary school. In addition to major construction, the bond funds are being used to repair schools, improve security, update technology and learning materials, and support career technical education. Every school will benefit.
The new Edison Elementary School and expanded Gilham Elementary School will open this fall. The new North Eugene High School, the first comprehensive high school building to be built in the Eugene-Springfield area in more than a half-century, will open in the fall of 2023. Sustainable building concepts that conserve energy and maximize the wise use of resources are incorporated into every new school building.
For more information, see the Eugene School District 4J website.