Councilor Keating asks for feedback on area-based trash service
2 min read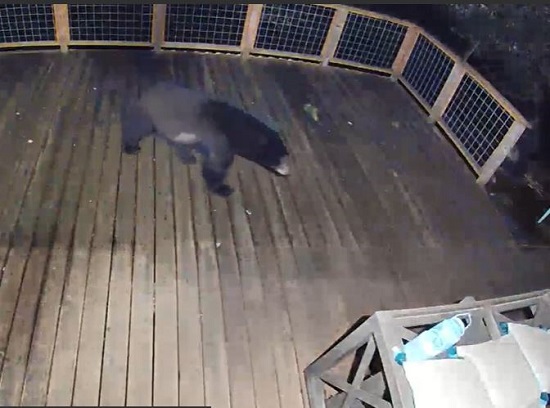 by John Quetzalcoatl Murray
Eugene City Councilor Matt Keating wants to hear from you.
Today, at least three companies send garbage trucks into Ward Two's hilly streets. That means three times the noise, pollution, traffic hazards, and road wear compared to just one company rumbling through each neighborhood.
During his monthly report to the board June 7, Councilor Keating asked Southeast Neighbors to consider a ward-based or neighborhood-based refuse system.
"That would hopefully reduce the carbon footprint and emissions and the wear and tear on our city streets," he said.
Councilor Keating said he has been talking with Councilor Alan Zelenka about a proposal he said the City first raised about 15 years ago.
The recent sighting of a bear high in the Southeast hills represents another reason to consolidate trash service, he suggested. With garbage cans available only one night of the week, bears would have fewer opportunities to get into trouble.
The topic might be taken up by Jess Roshak on the Transportation Committee, or Devon Mann on the Environmental Stewardship Committee, he suggested.
"I welcome and look forward to your feedback in regards to whatever actions your Council can take," he said.
Councilor Keating also highlighted the following Council meetings coming up this month:
June 13: Appointments to boards and commissions. Councilor Keating said he is grateful for the opportunity to support applicants from Ward Two.
June 21: Renters' rights. He noted the Tuesday meeting, postponed due to Monday's Juneteenth holiday.
June 22: Safe sleep sites
June 27: Riverfront projects, Budget adoption
June 29: Street bond renewal
In response to a question from a resident about the City providing more education about housing covenants, conditions, and restrictions (CC&Rs), Councilor Keating said it's "a little inappropriate for the City to get in the mix of a private contract."
Councilor Keating also noted that he and his partner are recovering nicely and looking to the end of a COVID quarantine after their Memorial Day Weekend involved fever, chills, and body aches. "Thank God for vaccines. Or, thank Science for vaccines," he said, chuckling.
To provide feedback on consolidated rubbish service, and any other issue, please email Councilor Keating or offer public comment at an upcoming City or neighborhood meeting.