1PASS offers summer activities for youth this summer
3 min read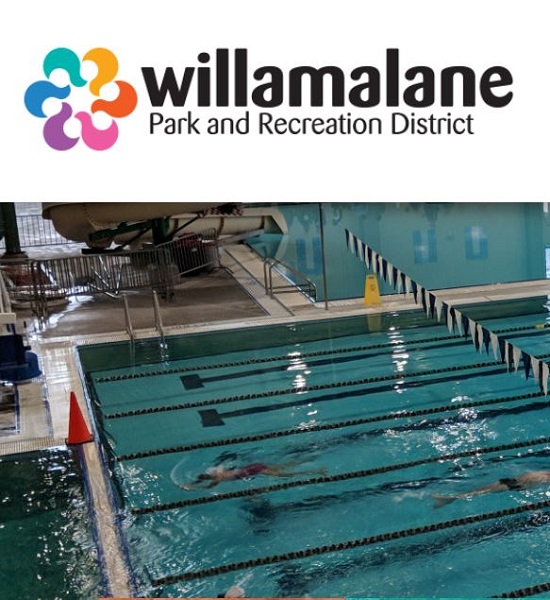 1PASS sales begin Thursday, June 16
by Whitney Hoshaw
The 1PASS is back for the summer of 2022 after a limited offering in 2021. This summer, the pass is valid from July 1 through Sept. 5. Sales begin June 16 and are available for purchase for $50 at the following locations:
Bob Keefer Center for Sports and Recreation, 250 S 32nd St., Springfield, OR 97477
Splash! at Lively Park, 1600 Thurston Rd, Springfield, OR 97478
Willamalane Park Swim Center, 1276 G St, Springfield, OR 97477
Amazon Pool, 2600 Hilyard St, Eugene, OR 97405
Sheldon Pool and Fitness Center, 2443 Willakenzie Rd, Eugene, OR 97401
Echo Hollow Pool, 1655 Echo Hollow Rd, Eugene, OR 97402
The 1PASS provides youth ages 18 and younger admission to regularly scheduled recreation swims at local pools, a game of miniature golf at Camp Putt Adventure Golf Park, and weekly access to Get Air Eugene trampoline park, among other perks.
Last year, due to restrictions and limitations, Willamalane Park and Recreation District ran a limited offering of the 1PASS program with eight destinations. This year, Willamalane and the City of Eugene will jointly offer the program again, as in years past.
Local schools offer the 1PASS to students at no cost.
This summer, Willamalane and Springfield Public Schools are continuing a model the organizations tested last year to offer the 1PASS at no cost to Springfield Public School students. Every student in the school district is eligible to receive a 1PASS paid in full by the school district through relief grant funds, eliminating the most significant barrier to accessing the 1PASS. Last summer, 3,477 students received a 1PASS at no cost. And, more Springfield kids than ever before received a 1PASS. This year, families should go to the Bob Keefer Center with their Springfield Public School students to claim their 1PASS.
The City of Eugene is working with local public school districts in Eugene to offer a similar program for Eugene public school students. Bethel School District offered its students a chance to sign up for a 1PASS that the district would pay for, and Eugene 4J is paying for passes for students enrolled in its summer enrichment programs. Also, Willamette Leadership Academy is paying for all of its students to have a 1PASS.
ABOUT 1PASS
The 1PASS Program began as a unique collaboration between Willamalane, City of Eugene Recreation, and partner destinations which provide healthy activities, education, transportation, culture, and recreation to as many kids as possible in Springfield and Eugene.
Partner destinations include:
Adventure Children's Museum – Two visits per week (once every three days).
Amazon Pool – One admission per day.
Bob Keefer Center for Sports and Recreation – One admission per day.
Camp Putt – One 18 hole round per day.
Echo Hollow Pool – One admission per day.
Emerald Lanes Bowling Alley – One game per day, including shoe rental.
Eugene Family YMCA – Three visits per week (once every two days) for regularly scheduled rec swims. Must be 15+ year old in Health & Wellness Center
Eugene Science Center – One admission per day to their exhibit hall and 50% off Planetarium / Laser Show Tickets.
Get Air – Two visits per week (once every three days).
Laurelwood Golf Course – One driving range token per day.
Museum of Natural and Cultural History – One admission per day.
River Road Park and Recreation District – One admission to the indoor pool per day.
Sheldon Pool – One admission per day.
Splash! at Lively Park – One admission per day during waterpark swims.
Willamalane Park Swim Center – One admission per day during recreation swims.
How it works
1PASS is valid for kids 18 and younger.
The program runs July 1-Sept. 5, 2022.
1PASS participants must be present when their card is purchased. Their photos will be taken and printed on their 1PASS cards.
The 1PASS card is not transferable.
1PASS participants must present their 1PASS card each time they visit a destination.
Buy replacement 1PASS cards for $15, anywhere 1PASS cards are sold. 
Verify the hours, space availability, and restrictions or rules before visiting destinations.