St. Jude Rummage Sale returns June 24-26
1 min read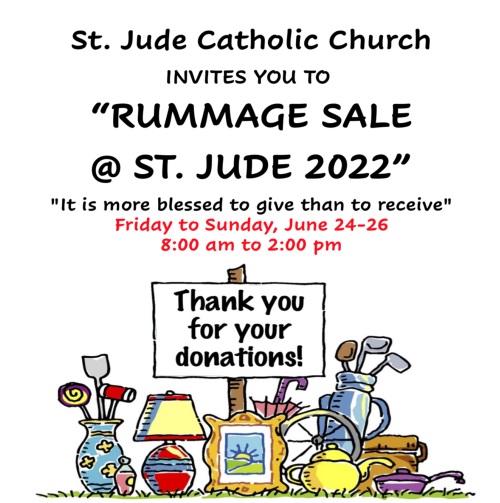 A community favorite, the Annual Rummage Sale returns to St. Jude Catholic Church, 4330 Willamette St., the weekend of June 24 – 26, from 8 a.m. to 2 p.m.
Come early, come often! Literally thousands of items will be available, including houseware, home and garden tools, décor and holiday decorations, clothing and shoes, books, toys and art. It's a great treasure hunt.
For more information or to donate items for the sale, see the St. Jude website or send email.